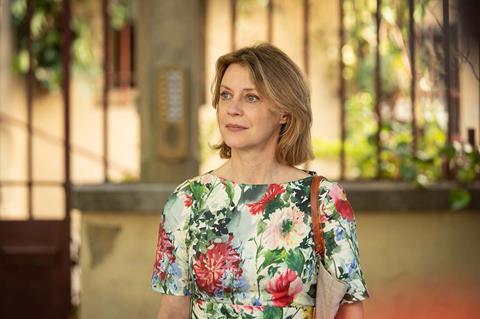 The Match Factory has unveiled a slew of deals for Italian director Nanni Moretti's drama Three Floors, ahead of its world premiere at the Cannes Film Festival Competition on Sunday (July 11).
In Europe, it has sold to Austria (Filmladen Filmverleih) Benelux (Cinéart), Greece and Greek-speaking Cyprus (Feelgood Entertainment), Poland (Gutek Film), Portugal (Midas Filmes), (Romania (Independenta Film 97), Spain (Vertigo Films), Switzerland (Filmcoopi) and ex-Yugoslavia (MCF Megacom).
In the rest of the world, it has sold to Australia and New Zealand (Palace Entertainment), Taiwan (Andrews Film), Hong Kong (Edko Films), Turkey and Turkish-speaking Cyprus (Filmarti) and Israeli (Lev Cinema, Shani Films).
Italian distributor 01 Distribution will release the film in Italy on September 23.
French distributor Le Pacte is also a co-producer and has scheduled an October release for the film.
Margherita Buy, Riccardo Scamarcio, Alba Rohrwacher and Moretti co-star as residents of a Roman apartment building whose lives are changed radically by a series of unexpected events. Moretti has adapted the film from Israeli author Eshkol Nevo's 2015 book about the lives of residents in an upmarket apartment block in Tel Aviv.
It marks Moretti eighth time in Competition in Cannes, kicking off in 1978 with Ecce Bombo. He won best director in 1994 with Dear Diary and the Palme d'Or in 2001 with The Son's Room among other accolades. He was last in Cannes with Mia Madre in 2015. Moretti's Sacher Film and Fandango produced the film in collaboration with Rai Cinema and in co-production with Le Pacte.