Susanne Bier reveals that a script is being developed for BBC and AMC.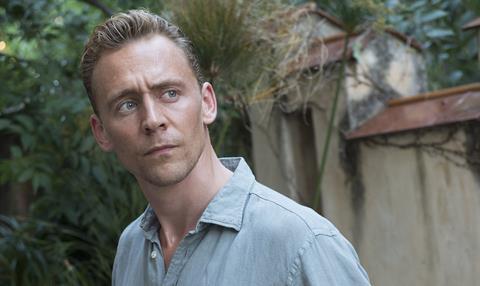 Work is underway on a second series of The Night Manager, director Susanne Bier has revealed.
Danish director Bier told Screen's sister publication Broadcast that a script for the follow-up to the John le Carré adaptation is "slowly being developed" for the BBC and AMC.
Oscar-winning Bier said: "We all very much want to do a season two but the thing we absolutely do not want is to do something that does not live up to the level of season one. That would be a really bad idea."
A second series of the drama would mark the first time a le Carré adaptation has gone beyond the original text of one of the author's books.
The script is currently being written by a "team of writers" and it's not clear whether David Farr, who wrote the first series, is involved.
He said last year that he is "not keen" on a follow-up. "Given the characters, there is a potential for something more to happen, and I'm sure someone could find the right idea. But for me it's done," he told Variety.
The first series of the BBC1 drama, which followed military man-turned hotel manager Jonathan Pine, played by Tom Hiddleston, infiltrating the inner circle of an arms dealer, played by Hugh Laurie, averaged 8.4m (29.8%) across its six-parts from last February.
Bier is discussing the spy drama in a panel at Keshet's INTV conference in Jerusalem alongside Laurie and executive producer Stephen Garrett later today (7 March).
Out of Africa
Bier – a founding member of Denmark's Dogme 95 film movement alongside Lars von Trier – has been inundated with a variety of projects following the success of The Night Manager.
"Every time I read a script, there's 15 more waiting," she said. "It sounds as if I'm complaining. It's a privilege, but it's a learning process."
Her next project is a TV adaptation of Sydney Pollack's Oscar-winning drama Out of Africa from London-based Heyday Television, the joint venture between Harry Potter producer David Heyman's and NBC Universal International Studios.
Bier has struck a development deal with Heyday and is to direct and exec produce the 10-part series, which will be based on the memoir Out of Africa by Danish author Karen Blixen, played by Meryl Streep in the 1985 film.
She is waiting for a script for the drama, which will follow Blixen's 17 years in Kenya.
"Karen Blixen was a writer I always admired. She's a kind of crazy, strong, unpredictable woman. The movie was pretty amazing when it came out but it was a tiny fraction of the actual story."
A version of this story first appeared on Screen's sister publication Broadcast.