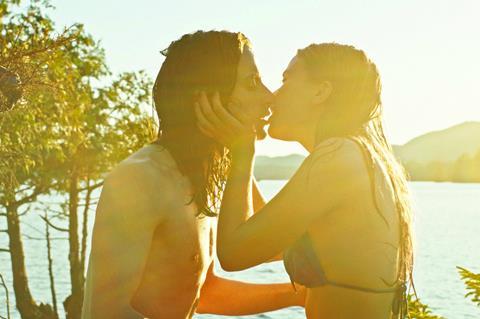 The Orchard has picked up US rights to The Song Of Sway Lake starring Rory Culkin, Robert Sheehan and Mary Beth Peil after commencing talks in Cannes.
The distributor, hot off the heels of its North American acquisition of Directors' Fortnight opener Birds Of Passage, plans a September 21 theatrical release followed by VOD and digital launches on September 25.
Ari Gold directed from a screenplay he wrote with Elizabeth Bull about a young man whose plans to steal a long-lost jazz record from his grandmother's lake house is derailed when his accomplice falls for the matriarch.
The Song Of Sway Lake features original and classic songs. Grack Films' Gold, Michael Bederman, Allison Rose Carter and Social Construct's Zak Kilberg served as producers. Garrett P. Fennelly and Anne Bernstein are executives producers.
"The Song Of Sway Lake received strong buyer interest in Cannes," said Kew Media Group's executive vice-president of sales and distribution Jonathan Ford, who launched international sales on the Croisette. "Its stellar cast and ultra-high production values set it apart."
Evan Morehouse from The Orchard negotiated the deal with Benjamin Weiss and Derek Kigongo of Paradigm and attorney Orly Ravid from MSK on behalf of the filmmakers.