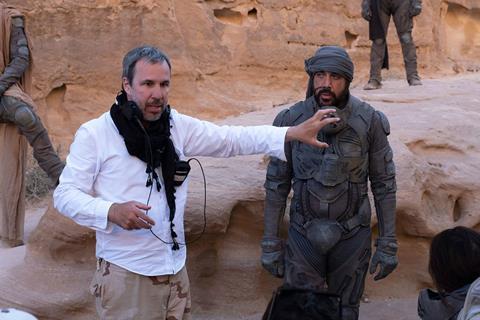 In the latest episode of The Screen Podcast, the team make their final Oscar predictions, and Denis Villeneuve discusses Dune, which is up for 10 awards on the night.
In the first half of the pod, Screen's chief film critic and reviews editor Fionnuala Halligan, deputy editor Louise Tutt and Americas editor Jeremy Kay assess the upcoming Oscar ceremony on March 27. How did the Bafta Film Awards affect the Oscar race? And what does Oscars producer Will Packer have lined up to boost ratings? Finally, our hosts pick their favourites in the actor, actress, director and best picture categories.
Then Villeneuve, speaking to Jeremy Kay in late January, discusses when he first became a fan of Frank Herbert's Dune novels, how a comment at a Venice press conference helped him land the gig, and his biggest challenge making the film.

To subscribe to future episodes, search for 'The Screen International podcast', which is available on: