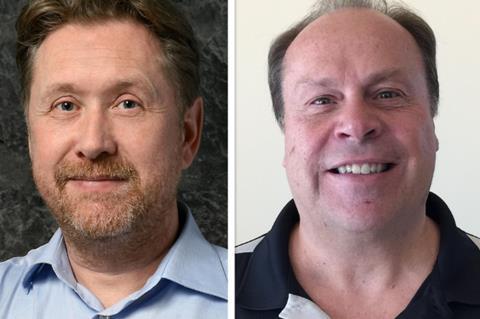 Production is scheduled to kick off in Atlanta on Monday (September 21) on CDW Films' football drama High Expectations starring Kelsey Grammer from the executive producers behind Netlfix's first Icelandic show The Valhalla Murders.

Chris White of CDW Films and Kristinn Thordarson of Icelandic powerhouse Truenorth are producing and Jonathan Southard will direct the privately financed independent drama about a talented young player's redemptive journey.
Taylor Gray will play the lead Jack, who confronts his father, a legendary former player and now club owner, after the older man dropped him from the team where his older brother plays in goal.
Reeling from the rejection and still mourning the death of his mother some years earlier, Jack eventually signs for a rival team and faces off against his father's club and his brother in a championship final match.
Grammer will play the father and is scheduled to join the production in the third week after he completes filming on another project in the UK.
The cast includes Ally Brooke as Jack's ex-girlfriend Sofia, and Briana Scurry, who played in goal for the 1999 US women's World Cup-winning team and earned more than 170 caps for her country.
Principal Photography will take place under SAG and IATSE-compliant protocols in Kennesaw 20 miles north of Atlanta in the state of Georgia. The six-week shoot will be capped at 10-hour days.
"We created zones and nobody can cross between zones," said Thordarson, who as head of production at Icelandic powerhouse Truenorth worked on The Valhalla Murders with White, whom he met while the pair were students at American Film Institute.
"Everybody is tested when they come to work. People in A zone, where we have people around the camera and the cast, need to be tested three times a week. The rest of the crew is tested once a week. We have at least two health professionals on set."
White (Missing Brendan, 2003) said the match scenes will film at Kennesaw State University grounds and the production will use players from the Atlanta's vibrant football culture.
Editing on High Expectations will take place in Los Angeles and the film will post in Iceland, where the team will digitally create crowds at the stadium.
White originally wrote the screenplay in 1986 centred on the world of college American football and reconfigured the story to football while he was holed up in a hotel in Naples, Florida, during hurricane season in 2017.
High Expectations got insurance coverage for communicable diseases prior to the lockdown.
"We were going to start shooting in June and had started prepping in February, March so we had insurance already," said Thordarson, who recalled how once news broke that Tom Hanks had contracted Covid-19, it became impossible to get coverage for the virus.
Truenorth is lining up TV series The Darkness with Greg Silverman's Stampede Ventures for 2021 based on an Icelandic novel.