Dominican Republic drama wins Yellow Robin Award at festival.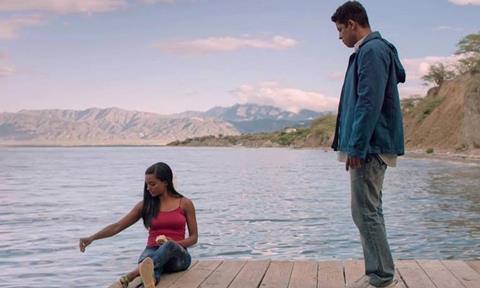 The Watchman (El hombre que cuida) by Alejandro Andújar (Dominican Republic) won the Yellow Robin Award at the Curaçao International Film Festival Rotterdam, which wrapped its sixth edition yesterday (April 9).
Andujar's debut feature is about a young man, recently separated from his wife, who is a watchman at a rich man's villa; his peace is interrupted when the rich man's son arrives with his spoiled friends.
The international jury praised the film for tackling "universal issues of race and class, of youth, loyalty and sex in a Caribbean setting".
They said: "Atmosphere and pace are strong, and the jury was particularly impressed by the brooding lead actor who radiates both the captivity of his personal struggles and that of his confined place in society, in this case the luxury villa he has to take care of when the owner's spoiled son brings friends and trouble."
Andujar attended film school in Cuba and is the artistic director of RDOC, the Caribbean's first documentary film festival.
The Watchman is a Dominican Republic-Puerto Rico-Brazil co-production produced by Andujar and Amelia del Mar Hernández (who also co-wrote the script); Habanero Film Sales handles international rights.
The prize package includes $10,000 and a screening in the Bright Future programme at Rotterdam 2018, as well as a screening at Mexico's Morelia International Film Festival.
Other nominees
The festival's Yellow Robin competition includes up-and-coming directors from the Caribbean and Latin America.
The other nominees this year were Angélica by Marisol Gómez Mouakad (Puerto Rico); Bad Lucky Goat by Samir Oliveros (Colombia); Keyla by Viviana Gómez Echeverry (Colombia); and Melocotones by Héctor M. Valdez (Dominican Republic).
CIFFR also started a new Caribbean Shorts Competition - in collaboration with regional festivals in Cuba, the Dominican Republic, Guadeloupe, Martinique, Mexico and Trinidad & Tobago.
The winner of that prize, which will now screen at all of the festivals, is Yesterday's Rain (E yobida di ayera) by Armand Simon from Aruba.
The festival is an initiative by Fundashon Bon Intenshon organised in cooperation with International Film Festival Rotterdam.
Industry sessions included talks by French producer and sales veteran Pierre Menahem and Netherlands-based filmmaker and editor Nathalie Alonso Casale.
The festival opened with Aki Kaurismaki's The Other Side of Hope, with actor Sherwan Haji in attendance. Other film selections included festival hits such as Moonlight, American Honey, I Am Not Your Negro, Neruda and Elle.
Disclosure: Wendy Mitchell served on the Yellow Robin jury at CIFFR 2017.