Diao Yinan's The Wild Goose Lake is the latest title to take its place on the Screen Cannes 2019 jury grid, achieving a respectable 2.8 average with one score to come.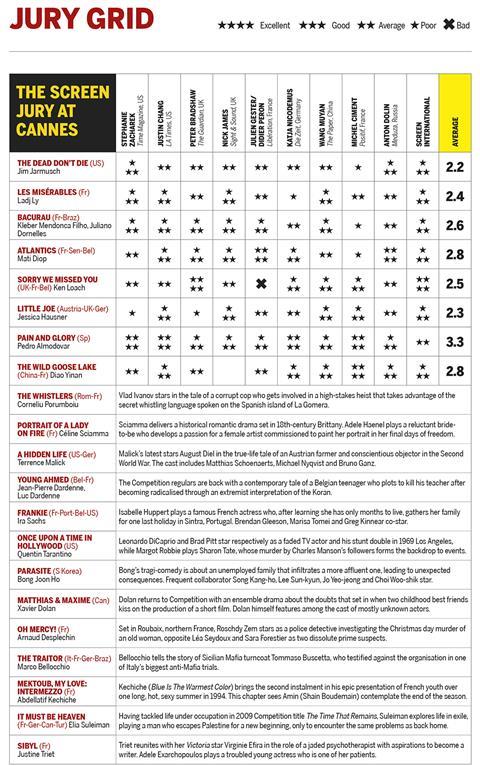 Diao's Cannes Competition debut scored five threes (good) and three twos (average), with one four (excellent) from Positif's Michel Ciment.
Hu Ge and Wan Qian co-star in the crime thriller about a gangster who crosses paths with a prostitute while seeking redemption on the run.
Final scores came in for Jessica Hausner's Little Joe, taking it to a 2.3 average; and Pedro Almodóvar's Pain And Glory, which dropped it slightly to a 3.3 average, still comfortably holding first place.
With eight films marked so far, scores have stayed predominantly in the average-to-good territory, all within a relatively small range. The lowest to highest average gap is currently 1.1 (2.2 to 3.3); at this same stage last year, it was a gap of 2 (1 to 3).
The next titles to take their spots are Corneliu Porumboiu's police heist drama The Whistlers; and Céline Sciamma's Competition debut in Cannes with Portrait Of A Lady On Fire.
One more entry for the Screen Cannes jury grid poster! Share all you've filled in with us at @screendaily on Twitter, Facebook and Instagram, with the grid image available to print here.