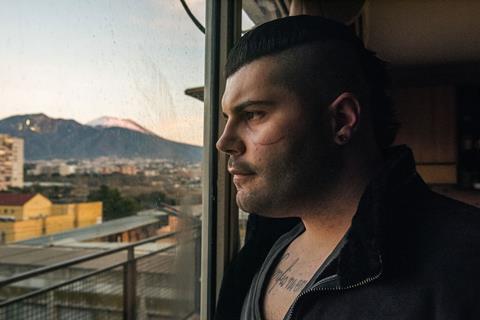 The Young Pope 2 could be given a cinema release ahead of its TV debut following a Sky Italia initiative that generated a strong box-office performance for Gomorrah (reports Broadcast).
Last week, the Italian pay-TV channel released two episodes from the third series of the mafia thriller in 325 Italian cinemas ahead of its 17 November TV launch.
The "experiment" resulted in more than 55,000 cinema admissions across a limited two-day release period. The release grossed more than £430,000, outperforming feature films Borg McEnroe and Thor: Ragnarok over the same period.
The exercise – which was unprecedented in Italy – was akin to US broadcaster ABC's global Imax release of Marvel's Inhumans ahead of its September TX.
'Powerful marketing tool'
Sky Italia executive vice-president of programming Andrea Scrosati told Broadcast that Gomorrah's cinema release was conceived as a "powerful marketing tool" that also led to additional revenue. Its performance demonstrated that there is room for greater flexibility between cinematic and TV windowing, said Scrosati.
"This idea that windows protect different elements of the business is wrong," he said. "Cinema and television can benefit from one another if we have a more creative view."
In January, Sky Italia became the third Italian broadcaster to launch a theatrical distribution business via Vision Distribution, which it formed with five Italian indies: Indiana Production Lucisano Group, Palomar, Wildside and Gomorrah producer Cattleya.
"If we had established Vision Distribution earlier, I would have definitely looked to give [Wildside's] The Young Pope a cinema window. I look forward to doing this with the second series," said Scrosati.
He revealed that distributors had backed away from Sky Italia's earlier attempts to carve out cinema windows for TV series for fear of losing money on costly promotional activity.
However, Gomorrah's box-office returns covered all related print and advertising costs.
"If we had kept it in theatres for another day, we would have made even more profit," he said, highlighting that the tactic of launching the show in cinemas and on TV in the same week enabled marketing spend to be reduced.
While Sky Italia will continue to experiment with cinematic releases of TV shows, he warned that it is vital to select appropriate titles.
"It would not have had this success if Gomorrah had not been the number one-rated show on Sky Italia." "You have to respect the specificity of the territories. However, this does tell us that there is an opportunity here to experiment."
Broadcast understands that Sky Italia is the only broadcaster in the group pursuing theatrical windows for original series.