Long-time festival executive will leave his post in March but will continue in TIFF role.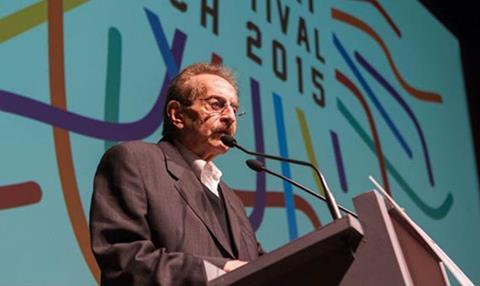 The resignation this week of Dimitri Eipides from his post at the helm of the Thessaloniki International Film Festival has come as a surprise to the Greek film community and the international festival scene.
The departure of esteemed festival director Eipides is expected to mark a new chapter in the future of Thessaloniki - now in its 57th year - and the Thessaloniki Documentary Film Festival, founded by Eipides in 1992.
Eipides will officially step down following the conclusion of the Documentary Festival in March.
"The new leadership at the Culture Ministry as well as recent changes in the cultural policy in the country make me feel my work is not necessary here anymore," Eipides told Screen.
The festival veteran added that he intends to go on with his work as senior international programmer of the Toronto International Film Festival, a post he has held since 1988.
Eipides has been associated with Thessaloniki since 1992 when he was named director of the New Horizons section. He was appointed to oversee the entire festival in 2010.
Among other festival highlights, Eipides co-founded the Montreal Festival du Nouveau Cinema with Claude Chamberlain in 1971, and was programme director of the Reykjavik International Film Festival.
Culture minister Aristidis Baltas thanked Eipides for his work a the festival in a press statement released yesterday.
The minister has instructed the festival's board of directors, headed by DOP and Theo Angelopoulos collaborator George Arvanitis, to take all the necessary administrative steps leading to the designation of a new general director of the festival as well as a new artistic director. Eipides was holding both posts during his tenure.
The new heads are expected to be named at the end of March, ahead of the Cannes Film Festival.
Thessaloniki International Film Festival will run November 4-13 in 2016.