Cannes Film Festival and Institut Lumière chief to introduce the Gulf to work of cinema pioneers at DIFF.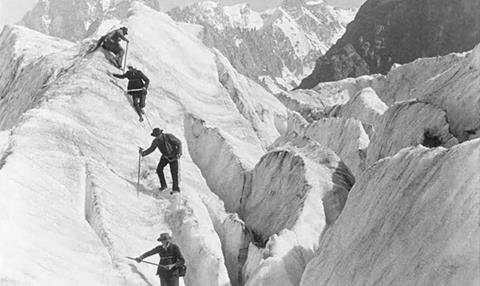 Double-hatted Cannes Film Festival chief Thierry Frémaux will be heading to the Dubai International Film Festival (DIFF, Dec 7-14) this December to present Lumière! Inventing Cinema.
The 4K feature is a compilation of restored films made by cinema pioneers Auguste and Louis Lumière between 1895 and 1905.
Frémaux, who divides his time between running Cannes and the Institut Lumière in Lyon, devoted to the work of the Lumière brothers and film heritage in general, said he was excited to be bringing the work to Dubai:
"The showcase enables us to rediscover and celebrate Auguste and Louis Lumiére, a pair of filmmakers who are responsible for film as we know it, whose pioneering moving image snapshots of life at the end of the 19th century paved the way for the popularisation of the medium and its evolution into an art form."
It will be Frémaux's first trip to DIFF, one of the main international cinema events in the region.
Frémaux produced the work alongside director Bertrand Tavernier (who is president of the Institut Lumière), to mark the 120th anniversary of cinema in France in 2015.
"We are thrilled to welcome Thierry Frémaux to present to film fans in the UAE a spectacular exhibition dedicated to the pioneers of cinema Louis and Auguste Lumière," said DIFF chairman Abdulhamid Juma.