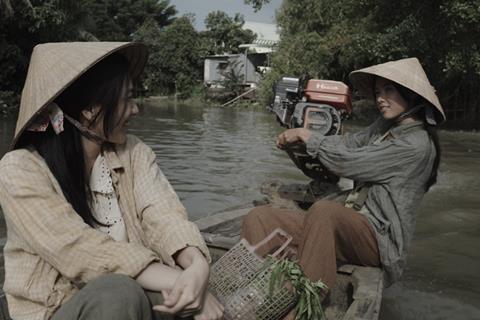 The 35th Tokyo International Film Festival (TIFF) today unveiled its line-up for its first full-scale physical edition since the pandemic started, with 15 international competition titles including its first from Vietnam - Bui Thac Chuyen's Glorious Ashes.
Set to make its world premiere at TIFF, the film was a recipient of the Asean Co-production Fund (ACOF) launched by the Film Development Council of the Philippines (FDCP) and the Southeast Asia co-production grant (SCPG) established by the Singapore Film Commission (SFC), as well as a previous participant in the Locarno Open Doors Hub.
Seven more of the 15 competition titles will be world premieres.
Scroll down for full list of titles
"For the past three years, we've been struggling due to COVID-19, although we did manage to have partially physical events. We will continue to take all necessary precautions as we return to a fully physical event this year," said Ando Hiroyasu, chairman of TIFF.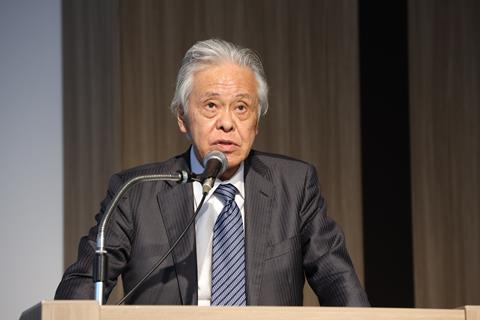 TIFF will feature offline screenings and a raft of related events in the Hibiya-Yurakucho-Marunouchi-Ginza area of Tokyo from October 24 to November 2.
The festival has added three more screens in the festival area, enabling it to increase the number of films by 30%, to 110 films. Ando emphasised an "enhancement of quality" as well as strengthened ties with the local communities and corporations as well as collaborations with the National Film Archive of Japan and Tokyo Filmex, with which TIFF will be co-hosting a number of screenings.
This year's 110 films are from 42 countries and regions. They were selected from a total of 1,695 submissions from 107 countries and regions, up from last year's 1,533 submissions. The festival will host 33 world premieres and one international premiere.
For the first time in three years, the festival will open with a red carpet event and, as previously announced, the world premiere of Takahisa Zeze's Japanese prisoner of war drama Fragments Of The Last Will. It will close with Oliver Hermanus's Bill Nighy-starring UK drama Living, an adaptation of Akira Kurosawa's 1952 Japanese drama Ikiru with a revised screenplay by Kazuo Ishiguro (Remains Of The Day).
"In the Gala Selection, we've been able to include a range of brand-new films that will surely be on the Oscar shortlist for next year," said Ichiyama Shozo, programming director of TIFF.
The section, which will showcase 14 recent films ahead of their Japanese releases, includes David O. Russell's Amsterdam, starring Christian Bale and Margot Robbie, and Olivia Wilde's Don't Worry Darling, starring Florence Pugh, Harry Styles and Chris Pine.
The section also includes three films by a single director, Japan's Hiroki Ryuichi. Of these, Phases Of The Moon will be making its world premiere at TIFF.
As previously announced, US director Julie Taymor will head the international competition jury. TIFF today announced she will be joined by cinematographer Yanagijima Katsumi, actress Shim Eun-kyung, director Joao Pedro Rodrigues and former director of the Institut Français du Japon Marie-Christine de Navacelle.
The festival will also hold special showcases for the Japanese director Shinji Aoyama, who passed away in March, and for Taiwan's Tsai Ming-liang, for which the filmmaker will travel to Tokyo.
Also as previously announced, for the first time in 14 years the festival is reviving the Kurosawa Akira Award to celebrate the contributions of exceptional young filmmakers. "I want this award to become the symbol of interaction between Japan and the international community," said Ando.
TIFFCOM, the festival's affiliated content market, will open entirely online October 25-27.
TIFF 2022 Competition Line-up
(WP=World Premiere, IP=International Premiere, AP=Asian Premiere)
1976 (Chile-Argentina-Qatar) dir. Manuela Martelli (AP)
Ashkal (Tunisia-France) dir. Youssef Chebbi (AP)
The Beasts (Spain-France) dir. Rodrigo Sorogoyen (AP)
by the window (Japan) dir. Imaizumi Rikiya (WP)
Egoist (Japan) dir. Matsunaga Daishi WP
The Fabulous Ones (Italy) dir. Roberta Torre (IP)
Glorious Ashes (Vietnam-France-Singapore) dir. Bui Thac Chuyen (WP)
Kaymak (Macedonia-Denmark-Netherlands-Croatia) dir. Milcho Manchevski (WP)
Life (Kazakhstan) dir. Emir Baigazin (AP)
Manticore (Spain) dir. Carlos Vermut (AP)
Mountain Woman (Japan-USA) dir. Fukunaga Takeshi (WP)
Peacock Lament (Sri Lanka-Italy) dir. Sanjeewa Pushpakumara (WP)
Tel Aviv Beirut (Cyprus-France-Germany) dir. Michale Boganim (WP)
This Is What I Remember (Kyrgyzstan-Japan-Netherlands-France) dir. Aktan Arym Kubat (WP)
World War III (Iran) dir. Houman Seyedi (AP)