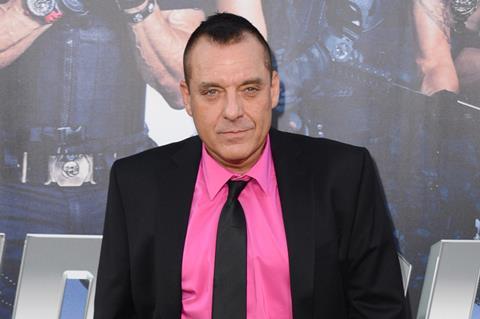 Tom Sizemore, the troubled actor whose film roles included Saving Private Ryan and Heat, has died less than a week after he was admitted to hospital following a brain aneurysm. He was 61.
The actor's representative Charles Lago confirmed the death occurred at Providence Saint Joseph Medical Center in Burbank on Friday (March 3). Sizemore's brother Paul and twin 17-year-old boys Jayden and Jagger were by his side when he died.
"The Sizemore family has been comforted by the hundreds of messages of support and love shown to their son, brother and father," said Lago in a statement. "They are asking for privacy during this difficult time and I am asking for those wishes to please be respected."
The actor was admitted to the hospital, situated north of Hollywood, on February 18 after he was found unconscious at his home in Los Angeles. It is believed the aneurysm resulted from stroke.
Sizemore was born in Detroit, Michigan, on November 29, 1961. He studied theatre and relocated to New York in the mid-1980s, landing his first break when Oliver Stone cast him in a small role in the 1989 drama Born On The Fourth Of July.
He worked for Stone again in Natural Born Killers in 1994 and got a key role in Steven Spielberg's 1998 war film Saving Private Ryan.
Famous for playing tough guys, his extensive credits included Heat, The Relic, True Romance, Black Hawk Down, and Strange Days.
Sizemore's personal life was deeply troubled. He was arrested in 1997 suspected of assault against his then-wife Maeve Quinlan and in 2003 was sentenced to six months imprisonment for domestic abuse against his then-girlfriend and Hollywood madam Heidi Fleiss.
There was another stint in jail in 2005 for violating probation and a similar offence two years later resulted in a further 16 months in jail.
Sizemore battled with substance abuse since the mid-1990s and was the subject of a 2007 documentary Shooting Sizemore about his efforts to get his life back on track. He had worked on multiple upcoming projects including features and shorts.