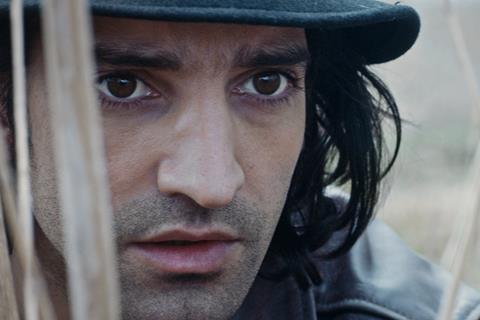 The Cannes Film Festival has unveiled the selection of films that will play in its evening Le Cinema de la Plage screenings, which take place at 9.30 pm every night on the Macé beach opposite the Majestic hotel.
The line-up features a mix of premieres and classic film titles.
Two titles, Tony Gatlif's Tom Medina and Patrick Imbert's animated adventure tale The Summit Of The Gods, will world premiere in the sidebar and are regarded as being part of Cannes 2021 Official Selection.
Gatlif's semi-autobiographical drama Tom Medina stars David Murgia as a young man sent on probation to the Camargue region in the south of France.
Billed as a 'Camargue Western', the screening will be preceded by a concert featuring the trademark rock, flamenco and Roma music of Gatlif's films.
Imbert's The Summit Of The Gods follows the adventures of a Japanese reporter who scales Everest in a bid to solve the mystery around whether British mountaineer George Mallory and fellow climber Andrew Irvine reached its summit before disappearing in 1924.
It is adapted from a manga series by the late Japanese writer and artist Jiro Taniguchi and Baku Yumemakura.
Other highlights of the programme include Lovers Rock, which will be presented by director Steve McQueen in person. The film was feted with a Cannes 2020 label last year alongside a second film from his London-set anthology Mangrove. Oliver Stone will also introduce a screening of a directors' cut of his 1991 Oscar winner JFK.
The beach screenings will also host the French premiere of Fast And Furious 9.
Le Cinema de la Plage selection
In The Mood For Love (2000)
Dir. Wong Kar-wai
Scarecrow (1973)
Dir. Jerry Schatzberg
Tom Medina (2021) Official Selection
Dir. Tony Gatlif
Black Cat, White Cat (1998)
Dir. Emir Kusturica
The Summit of the Gods (2021) Official Selection
Dir. Patrick Imbert
JFK (Director's Cut) (1991)
Dir. Oliver Stone
Fast and Furious 9 (2021)
Dir. Justin Lin
Lovers Rock (2020) Official Selection 2020
Dir. Steve McQueen (2020, 1h08, UK)
Amélie (2001)
Dir. Jean-Pierre Jeunet
David Byrne's American Utopia (2020)
Dir. Spike Lee