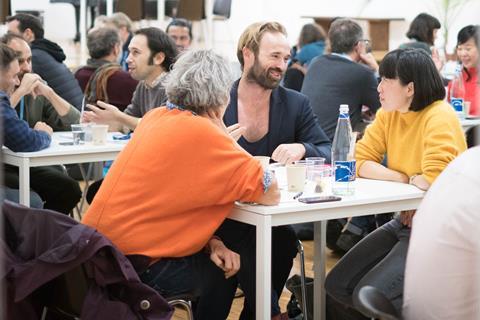 The 2020 edition of Italy's TorinoFilmLab is to take place online, marking the latest industry event to go digital in the wake of the Covid-19 outbreak.
The co-production forum usually includes around 100 first and second-time filmmakers, who pitch their projects to some 200 distributors, sales agents and festival representatives in the northern Italy city of Turin.
But the virus crisis, which has seen several industry platforms move online since March, will now see TorinoFilmLab take place virtually from November 16-20.
Despite the shift online, a record number of 54 projects in development will be presented to the remote audience of decision market.
The selection will showcase early-stage feature film projects that have been developed within the screenwriting programme ScriptLab as well as first and second features at an advanced stage – both fiction and documentary – accompanied within FeatureLab. For the first time, the 12 original TV series projects from SeriesLab and SeriesLab – Italia will be included.
In addition, the TFL Meeting Event will include pitching sessions from Red Sea Lodge – the Red Sea International Film Festival's training programme dedicated to feature films from the Arab world.
A selection of works-in-progress will complete the line-up, while Italian producers will receive special guidance within the frame of the initiative TFL Up and Coming – Italia.
This industry platform will reward the best projects with the TFL Production Awards as well as prizes backing further development, production and post-production.
The move online has been made to ensure all international participants will be able to attend, even if travel restrictions are still in place. The full programme will be unveiled this autumn.
The TorinoFilmLab is an initiative of the Museo Nazionale del Cinema with the support of the European Union's Creative Europe Media program, Ministero dei Beni e delle Attività Culturali e del Turismo (MiBACT), Regione Piemonte and Città di Torino.