Petra Volpe's dramedy is the sales company's first-ever Swiss film.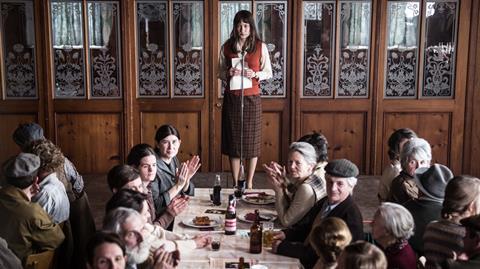 TrustNordisk has picked up Petra Volpe's The Divine Order, centred on the fight for equal rights for women in Switzerland in 1971.
Produced by Reto Schaerli and Lukas Hobi for Zodiac Picture, the dramedy marks the sales company's first-ever Swiss film acquisition.
It follows young housewife and mother Nora (Marie Leuenberger) who lives in a quaint little village, unaffected by the social upheavals the movement of 1968 brought about. However, with the men due to vote in a ballot, Nora transforms from a quiet person into someone who starts to publicly fight for woman's suffrage.
"The Divine Order takes you on an emotional tour from tears to anger, laughs to frustration. We are convinced the film will have a great international life both within distribution and festivals, and look forward to present it to international buyers," commented Susan Wendt, TrustNordisk head of sales.
Volpe's previous feature film, Dreamland, screened at Busan International Film Festival and won at the Swiss Film Awards in 2014. She also wrote the screenplay for Heidi, the most successful Swiss film to date.
The Divine Order is co-produced by Swiss Radio and Television and Teleclub, with support from Swiss Federal Office of Culture, Zurich Film Foundation, Canton of Aargau, Lucerne and Appenzell Ausserrhoden, Suissimage and Migros Kulturprozent.