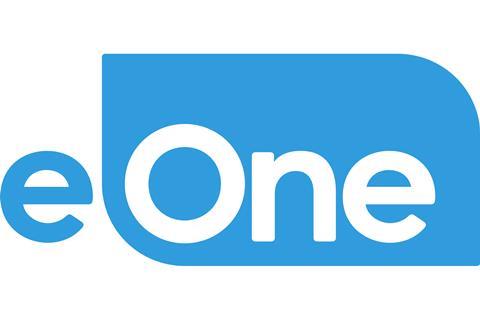 In a deal driven by Peppa Pig and other IP but having implications for independent film and TV operations in a number of territories, toy giant Hasbro has agreed to acquire global media group Entertainment One (eOne) for around $4bn (£3.3bn).
The surprise, all-cash deal is expected to close during the fourth quarter of this year and represents a premium of 31% over the current price of eOne shares. The deal comes three years after eOne rejected a $1.3bn buyout deal from UK TV giant ITV.
In a press release, the companies outlined strategic rationale for the deal including the addition of brands such as pre-school phenomenon Peppa Pig to Hasbro's IP portfolio; opportunities to bring Hasbro properties like My Little Pony, Transformers and Power Rangers to life in live-action and animated programming; and eOne's push into film projects like upcoming Paramount animated feature Clifford the Big Red Dog.
What remains to be seen is how the deal might affect eOne's slew of adult-oriented film and TV operations. Having expanded over the past 50 years from its music and home entertainment roots in Canada, the eOne group now includes US film production and sales company Sierra/Affinity, Los Angeles production company Makeready, Montreal-based film sales operation Seville International and Canadian theatrical distributor Les Filmes Seville.
Announcing the deal, eOne said its Canadian TV and film operations will continue as a distinct Canadian-controlled business that will continue to meet that country's regulatory requirements.
Eone is also a backer, along with DreamWorks Studios, Participant Media and Reliance Entertainment in Steve Spielberg's Amblin Partners. And it recently bought full control of US film and TV production company The Mark Gordon Company. Producer Mark Gordon had been serving as president and chief content officer for eOne in Los Angeles but he recently gave up that role in favour of a producing deal with the group.
Through its numerous operations, eOne has been a producer on high-end TV series such as HBO's Sharp Objects and Netflix's Designated Survivor and a producer and distributor on features including current release Scary Stories to Tell in the Dark and Stan & Ollie as well as a distributor in various territories of Late Night, Booksmart, On the Basis of Sex and other titles.
For its part, Hasbro has worked with Paramount Pictures on five features based on the Transformers toys – as well as spin-off Bumblebee – and two on the G I Joe figures. In 2017 the companies signed a deal to produce and distribute other content based on Hasbro brands and original stories.
On a conference call to discuss the eOne deal with analysts, Hasbro chairman and chief executive officer Brian Goldner said the Paramount arrangement would continue and may expand.
"Our partnership with Paramount is fantastic," Goldner said. "This is an extension of our opportunity with Paramount but also the opportunity to continue to develop IP that isn't part of our priority projects there – but with the opportunity to bring them there if Paramount were interested in an expanding array of brands."
Commenting on the deal in a statement, eOne chief executive officer Darren Throop said: "Hasbro's portfolio of integrated toy, game and consumer products, will further fuel the tremendous success we've achieved at eOne. There's a strong cultural fit between our two companies; eOne's stated mission is to unlock the power and value of creativity which aligns with Hasbro's corporate objectives. eOne teams will continue to do what they do best, bolstered by the access to Hasbro's extensive portfolio of richly creative IP and merchandising strength. In addition, the resulting expanded Hasbro presence in Canada through eOne's deep roots will bring world class talent and production capabilities to Hasbro."
Hasbro's Goldner added: "The acquisition of eOne adds beloved story-led global family brands that deliver strong operating returns to Hasbro's portfolio and provides a pipeline of new brand creation driven by family-oriented storytelling, which will now include Hasbro's IP. In addition, Hasbro will leverage eOne's immersive entertainment capabilities to bring our portfolio of brands that have appeal to gamers, fans and families to all screens globally and realise full franchise economics across our blueprint strategy for shareholders."