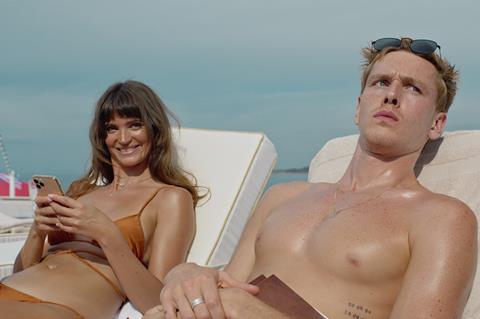 Ruben Ostlund's Triangle Of Sadness is set to open this year's Jerusalem Film Festival (July 21-31), after winning the Palme d'Or at Cannes.
The satire, which stars Harris Dickinson, Charlbi Dean and Woody Harrelson, will screen on July 21 at Jerusalem's Sultan's Pool – an amphitheatre with around 5,000 seats.
The film is set on a luxury yacht where two models and influencers mix with vacationing passengers and an eccentric captain as a storm brews. It gave Swedish director Ostlund his second Palme d'Or at Cannes, five years after winning the top prize with The Square.
JFF festival director Roni Mahadav-Levin and artistic director Elad Samorzik said Triangle Of Sadness and its director "blew us away with a fresh and unusual film that captures the spirit of our time so sharply and precisely".
Coproduction Office handles international sales and it will be distributed in Israel by Lev Cinemas.
The 39th edition of JFF is set to feature more than 200 films from 50 countries and organisers said they anticipate around 70,000 attendees. The festival will again feature several film competitions and will present awards worth nearly $300,000 (ILS1m).
The Israeli Competition line-up is set to be announced next week followed by the full programme the following week.
This year's JFF Industry Days will take place from July 21-24, including the competitive Jerusalem Pitch Point.
The industry platform will also feature the 10th Jerusalem Sam Spiegel Film Lab's final pitching event, and The Scene, a new initiative from the Jerusalem Film and Television Fund.