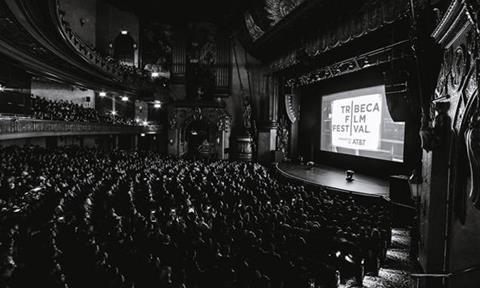 In a troubling sign for non-profit support of the arts, Tribeca Film Institute (TFI) is winding down its programmes and activities as it reckons with a pandemic that has led donors to withdraw and forced the postponement of the annual festival.
According to Variety, which broke the story on Tuesday (May 26), fewer than 10 staffers are being laid off while others are being relocated to jobs within parent company, the for-profit Tribeca Enterprises.
Leadership is winding down TFI operations with a final closure date set for September.
Screen understands TFI board leadership, which includes co-chairs Robert De Niro and Jane Rosenthal, issued a memo amid the economic and public health crisis explaining the time had come to re-evaluate operations.
They positioned the move as a pause in activities. Tribeca could not be reached for comment.
A large portion of the Institute's funding comes not just from individual donors but occurs at cinemas, which remain shuttered, and during the festival.
Tribeca Film Festival was postponed earlier this year, although at the time festival brass intimated to Screen there was a possibility of some kind of physical event later in the year. 2021 will mark the festival's 20th anniversary year.