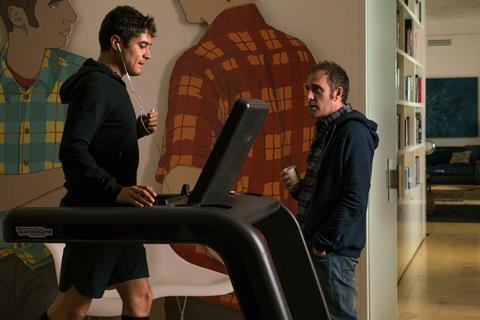 At the eve of the EFM, Italian world sales company True Colours adds Valeria Golino's new film Euphoria to its slate.
Produced by HT Film and Indigo Film, who are partnering again after the success of Sergio Castellitto's Fortunata, together with Rai Cinema (Fire At Sea, Daughter Of Mine), Euphoria will be distributed in Italy by 01 in 2018.
The film is currently in post-production after finishing its 8 weeks of shooting in December.
Euphoria's cast includes Riccardo Scamarcio (Them, John Wick 2) and Valerio Mastandrea (Perfect Strangers, The Place) as the two brothers, as well as Un Certain Regard Best Actress Jasmine Trinca (Fortunata, Honey) in a supporting role.
The film tells the story of the difficult relationship between two brothers with opposite characters. It is written by Valeria Golino, Francesca Marciano (Me And You, Honey) and Valia Santella (Honey, My Mother). Contributing to the written there was also the famous Italian novelist Walter Siti, on whose books a movie has already been based: Tainted Souls, premiered at 2017's Venice Days.
In the plot Matteo is a young successful businessman, audacious, charming and energetic. Ettore instead, is a calm, righteous, second grade teacher always living in the shadows, still in the small town from where both come from. They're brothers but with two very different personalities. A dramatic event will force them to live together in Rome for a few months, bringing up the opportunity to face their differences with sympathy and tenderness, in a climax of fear and euphoria.
True Colours' Managing Director Catia Rossi commented: "With six market premieres out of the twelve titles screening at the EFM, True Colours confirms itself as the leading international distributor of Italian contemporary films".
Valeria Golino started as an actress, working both in Hollywood (Rain Main, Hot Shots) and in Italy (Quiet Chaos, Human Capital) for 30 years before debuting as a director with Honey in 2013. The movie premiered at Un Certain Regard and got sold in twenty territories.
Euphoria is her second feature film.