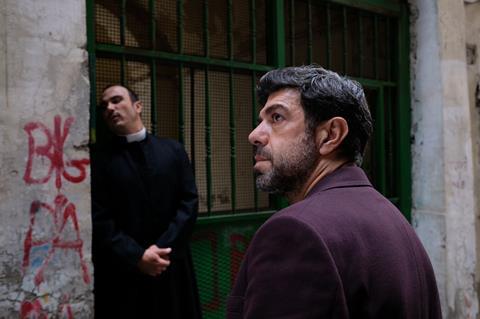 Marco Martone's Competition title Nostalgia has sold to key territories for Italian sales outfit True Colours ahead of its premiere on Tuesday, May 24.
The film has gone to Ama Films for Greece, Leopardo Filmes for Portugal and Stars Media in the former Yugoslavia. Palace Films has Australian rights while Medusa is releasing in Italy on May 25.
True Colours has also sold Marco Martani's She's The One, to Selecta Vision for Spain and AvJEt for Taiwan, and Shariff Nasr's debut feature El Houb to Uncork'd Entertainment and Dark Star Pictures for North America.
Additionally, Paolo Genovese's The First Day of My Life, which is now in post, has sold to AContracorriente for Spain and Beta Film for Bulgaria.
Paola Randi's fantasy family film The Legend Of The Christmas Witch – The Origins, has sold to Little Dream Pictures for Germany and German-speaking territories, while thrillers Diary oO Spices directed by Massimo Donati, and The Virus Trafficker by Costanza Quatriglio were acquired by Beta Film for Bulgaria. Finally, Giuseppe Bonito's coming-of-age drama A Girl Returned – L'Arminuta has been bought by HBO Eastern Europe.