Becoming Astrid to chronicle early years of Pippi Longstocking creator.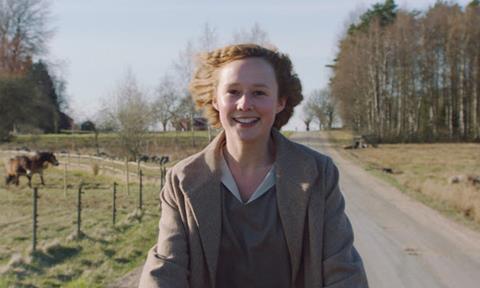 TrustNordisk has boarded sales for Pernille Fischer Christensen's Becoming Astrid, which is shooting now in Göteborg, Stockholm, Berlin and Altenburg.
Alba August = the 23-year-old daughter of Pernilla August and Bille August - stars in the lead role, with co-stars Trine Dyrholm, Magnus Krepper and Maria Bonnevie.
The film is about the early years of famed children's author Astrid Lindgren (Pippi Longstocking) when she experienced something that was a "combination of both miracle and calamity that came to shape her entire life."
Kim Fupz Aakeson wrote the script.
Producers are Anna Anthony for Avanti Film and Lars G. Lindström for Nordisk Film Production Sweden in co-production with Film Väst, TV4, Nordisk Film Production Denmark and DCM, in association with DR.
The project has support from the Swedish Film Institute, the Danish Film Institute, Nordisk Film & TV Fond, Mitteldeutsche Medienförderung, Medienboard Berlin-Brandenburg GmbH and Creative Europe MEDIA. Nordisk will release in Scandinavia.
Delivery is set for early 2018.
Pernille Fischer Christensen's previous films include A Soap, A Family and Someone You Love.