Three-hour feature from Nuri Bilge Ceylan won the Palme d'Or at this year's Cannes Film Festival.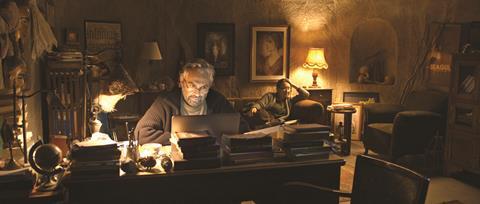 Turkey has nominated Nuri Bilge Ceylan's Winter Sleep (Kış Uykusu) as its Oscar submission in the Best Foreign Language Film category.
The film, a sweeping 186-minute epic, won the Palme d'Or at the Cannes Film Festival in May.
It centres on self-obsessed Aydin (Haluk Bilginer), a wealthy landowner and former actor who runs a hotel in the troglodyte region of central Anatolia with his much younger wife Nihal (Melisa Sozen).
Aydin isn't a sympathetic protagonist, but he is a fully realised one, and his philosophical debates with his sister and wife have an undeniable rhythm, even as his hypocritical relationship with the local Iman give the film its limited narrative thrust.
It marks the third time Ceylan has been nominated in the foreign language category, after Once Upon A Time In Anatolia in 2011 and Three Monkeys in 2009.
At the box office, it has taken nearly nearly $1.3 million (TL 2.7 million) and recorded 237,000 admissions in its first month, making it Ceylan's most popular film to date.
The deadline for submitting foreign-language candidates is Oct 1. The nominations will be announced Jan 15 and the awards will be held Feb 22.