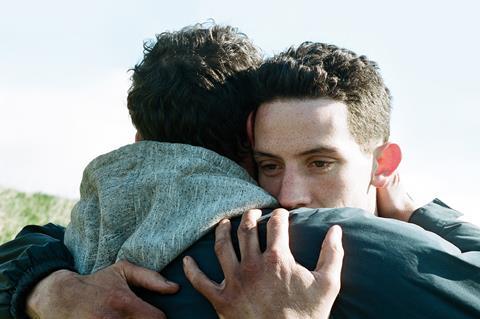 With the UK government wrestling with the Brexit crisis, two new reports have been published drawing attention to the positive effect of Creative Europe, the EU's training and support programme on the UK's film industry.
Both highlight the way Creative Europe has "deepened appetites" for the distribution of UK film and television in European markets and of European film and television in the UK.
The annual 'Creative Europe In The UK' report, published by Creative Europe, has revealed €74m ($87m) has been awarded to 334 UK-based organisations and companies and has helped to distribute 145 UK films in other European countries since 2014.
The report also points out production companies and video -game developers in the UK benefitted from €1.6m ($1.9m) of development funding in 2017. Aardman Animation, animation outfit Lupus Films, Number 9 Films and documentary specialists Spring Films were among those companies to receive slate funding.
The UK's film, TV and video game industries benefitted from Creative Europe's MEDIA sub-programme in 2017. Grants totalling €12.8 million were awarded to 43 UK companies, 46 UK cinemas in the Europa Cinemas network and to support the distribution of 52 UK films elsewhere in Europe.
UK films including The Sense Of An Ending, God's Own Country and Lady Macbeth all received distribution support in European countries with €6.1m of investment.
Films from elsewhere in Europe received support for their release in the UK, including The Square (Sweden-Germany-France-Denmark), Happy End (France-Austria-Germany) and BPM (Beats Per Minute) (France).
Meanwhile, a second report,' Impact Of Creative Europe In The UK', compiled by analyst Drew Wylie with the support of Creative Europe Desk UK, has revealed how Creative Europe grants are being used by their recipients to leverage extra funding. UK organisations in Culture projects have more than doubled their Creative Europe grants, generating over €20m ($23m) in match-funding, while MEDIA beneficiaries in the UK leveraged match-funding worth nearly €120m ($141m).
The report revealed outside the UK, European distributors and sales agents invested over €83 million in the acquisition and release of UK films supported by the MEDIA sub-programme from 2014 to 2017, nearly three times larger than the grant total of €24.5 million. The money went both into the release of UK films and into the acquisition of UK films.
The two reports have been published in the week that Jeremy Wright QC has been appointed Secretary of State for Digital, Culture, Media and Sport. Wright becomes the third Culture Secretary in four years.
Creative Europe runs from 2014 to 2020 and has an overall budget of €1.46 billion. It is yet to be determined what part Britain, post-Brexit, will play in the programme that succeeds it.