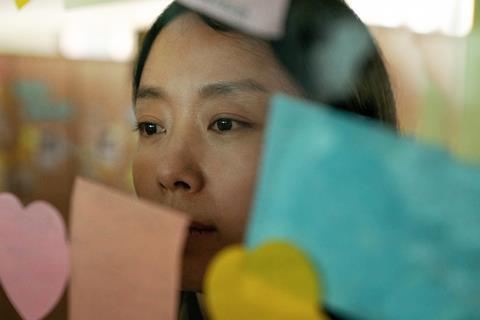 Far East Film Festival (FEFF), the Asian cinema event held in Udine, Italy, has announced a line-up of 76 films from 12 countries for its 2019 edition (April 26-May 4).
The festival will open with Lee Jong-un's debut feature Birthday, a story set around the Sewol ferry tragedy in South Korea when 304 passengers and crew lost their lives. The film looks at one family's experience of public and private mourning after losing their eldest son in the disaster.
The film is produced by Lee Chang-dong, whose Burning played at Cannes last year and set the all-time record score on Screen's jury grid.
Released in Korea on April 3, Birthday will have its world festival premiere at FEFF.
The festival will play 51 titles in competition; the best-represented countries are South Korea with 12, Japan with nine and China and Hong Kong with eight each.
The programme includes three world premieres, 12 international premieres and 18 European premieres.
Titles include Lee Jae-kyoo's Intimate Strangers, a Korean remake of the Italian film Perfetti Sconosciuti which grossed $31m at the international box office in 2016.
Chinese actress Yao Chen will be present for the European premiere of Yue Lü's social thriller Lost, Found, produced by Feng Xiaogang. The film is a reflection on civil rights and the condition of women in contemporary China.
Amongst the films playing out of competition is the world premiere of Mirai Konishi's Kampai! Sake Sisters, a documentary looking at the brewing of the sake liqueur and its relevance to Japanese culture. The film's protagonist, sake brewer Miho Imada, will be present for the premiere and will offer a tasting session as part of a series of events around the traditional drink.
Running for the second year, the festival's White Mulberry award will go to the best debut film, with 14 titles including Wen Muye's drugs market comedy-drama Dying To Survive as well as Birthday.
The full programme is available on the FEFF website.
The festival's Golden Mulberry lifetime achievement award will go to Hong Kong actor Anthony Wong, whose credits include Johnnie To's The Mission and Andrew Lau and Alan Mak's Infernal Affairs (remade by Martin Scorsese as The Departed). Two of Wong's films will screen at the festival; his 1985 feature debut, Angie Chan's My Name Ain't Suzie, and his most recent appearance in Oliver Siu Kuen Chan's Still Human, for which he is nominated for best actor at the upcoming Hong Kong Film Awards. Wong and Chen are both guests of honour at the 2019 event.
Focus Asia market
Focus Asia, FEFF's project market, has selected 15 titles from 95 submissions for its 2019 edition, with projects looking for co-production and co-financing in Europe and Asia. They will be presented via panels, one-to-one meetings and screenings from April 30 to May 2, to over 200 industry professionals.
The festival will also host the 11th edition of Ties That Bind, an Asia-Europe co-production workshop uniting professionals from both continents to work on the development of film projects.
This is the first of two sessions for the workshop, with the second taking place in December in Singapore as part of the Southeast Asian Financing Forum.
A 'Co-production day' on Wednesday May 1 will bring together European and Asian filmmakers and producers, to analyse and develop the 2018 Italy-China co-production agreement.