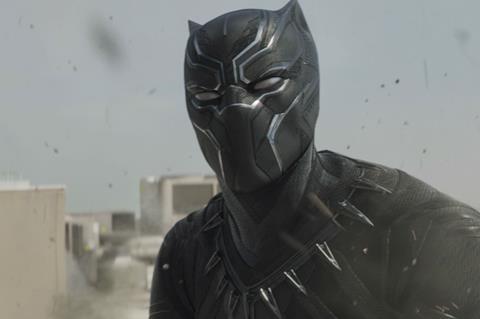 UK-based animation and visual effects studio Cinesite (Avengers: Infinity War) has reached an agreement to acquire 100% of German VFX studio Trixter.
In the new arrangement, the existing senior Trixter team will lead the business in Germany and continue operations with the support of Cinesite as a parent company. The management team will report to Cinesite's Group CEO Anthony Hunt.
As with Cinesite's acquisition of Vancouver-based VFX studio Imagine Engine Design, Trixter will retain its brand and creative centre.
Trixter was founded two decades ago by Simone Kraus Townsend and Michael Coldewey, professor at Munich Filmschool. They have collaborated regularly with Marvel Studios on character work in films including Black Panther, Guardians Of The Galaxy Vol. 2 and the upcoming Captain Marvel.
Marvel characters they have worked on include Iron Man, Black Panther and Baby Groot.
Christian Sommer, CEO, Trixter, said, "By joining forces with Cinesite we will benefit from both their global infrastructure and a broader range of clients to further strengthen our position in the international market."
The Cinesite group's 2018 activity includes securing a $70 million financial capacity plan with asset manager Pemberton Capital, and VFX credits on titles including Avengers: Infinity War, Jurassic World: Fallen Kingdom and Skyscraper.