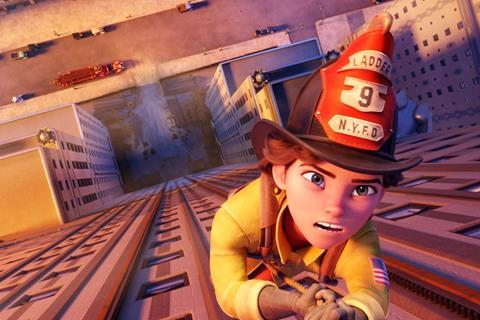 UK-based animation and visual effects studio Cinesite has acquired Montreal-based studio L'Atelier Animation.
L'Atelier will retain its brand and senior management team, with general manager Benoit Blouin working with Cinesite Animation COO Brad Wald to integrate the two companies.
Cinesite hopes the deal will help it meet production demands in Quebec and elsewhere.
This marks Cinesite's fourth acquisition, following Vancouver's Image Engine in 2015, Nitrogen Studios in 2017 and German VFX studio Trixter in 2018.
Cinesite's credits include Paws of Fury: The Legend of Hank and The Addams Family franchise. The company is based in London and already has a studio in Montreal (which opened in 2016) as well as Vancouver.
Established in 2012, L'Atelier Animation specialises in feature-length 3D animation and series. Its most recent project was Fireheart, with a voice cast including Kenneth Branagh and Olivia Cooke. It is currently in production on Chris Jenkins' 10 Lives, scheduled for a 2023 release.