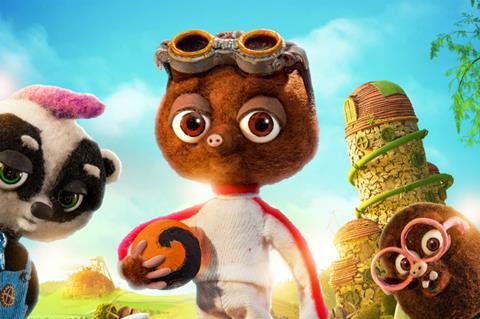 Trevor Hardy's feature animation Strike, which was produced by UK company Gigglefish Animation Studios, has had its North American rights picked up by Indican Pictures.
101 Films International is handling sales on the project here in Cannes and struck the deal with Indican.
Featuring the voices of Ken Stott (The Hobbit) and Lizzie Waterworth (Horrid Henry), the film follows a young mole who is due to begin work at his father's side in their hometown's legendary gold mine but secretly dreams of being a footballer. Neil James wrote the screenplay.
It was produced by Edward Catchpole and Jeremy Trollope-Davis of UK outfit Homesick Angel, which financed the project and is handling the UK release. The company also owns Gigglefish, which was founded by Catchpole and Trollope-Davis with director Hardy three years ago.
Further deals have previously been done by 101 with Shooting Stars for UAE. Septieme Factory for France, and Best Digital Technology for Taiwan.