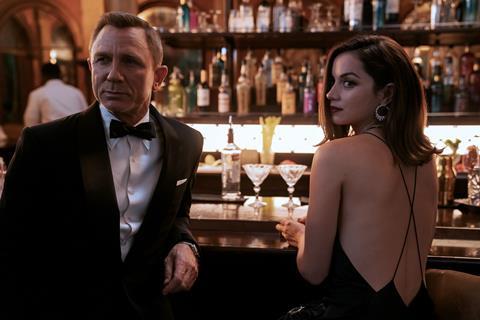 As some UK cinemas prepare to reopen next month, 40% of audiences plan to return in the first few weeks, according to a survey commissioned by the Film Distributors' Association.
A further 36% of UK cinemagoers plan to return within the first couple of months, according to research undertaken by the MetrixLab agency.
It follows more than a year of closures by many cinemas as a result of the Covid-19 pandemic, with some reopening last summer before being shuttered in December due to lockdown measures. Indoor cinemas will be allowed to reopen in England and Scotland from May 17, while theatres in Wales and Northern Ireland remain closed with no date yet set.
The survey also found that 59% of respondents cited cinemagoing as their most missed out-of-home entertainment activity, over shopping (44%) and the theatre (26%).
While there has been a boom in streaming films during lockdown, those who have digitally rented or purchased features were highlighted as the most likely to return to the cinema when they reopen. Two-thirds of respondents also said they favoured the cinema over home entertainment due to its immersive experience and access to new titles.
When cinemas did reopen in the second half of 2020, there were no recorded cases of the virus traced back to a UK site and 93% of cinemagoers who returned last year said they enjoyed a positive experience.
Nearly all were satisfied with the health and safety measures at their local cinema and the survey revealed that proof of social distancing measures, hand sanitiser availability, good ventilation and proof of deep cleaning were essential to ensuring they felt confident to return.
The public health of the nation will prove the most important factor influencing people's decision to return to cinema, according to the survey, with vaccinations, a reduction in cases and relaxed government regulations essential elements.
New titles set for release when cinemas reopen include awards contenders Nomadland and Sound Of Metal on May 17 and big budget features such as Top Gun Maverick on July 23 and No Time To Die on September 30.