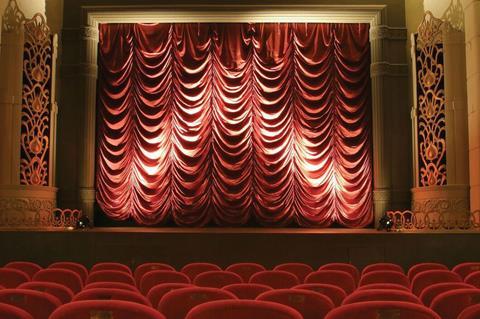 After more than three months of closures, UK cinemas could be ready to reopen at the end of June with Covid-19 safeguards in place.
Proposals are being drawn up by the UK Cinema Association and Film Distributors' Association (FDA), through cross-industry body Cinema First, and are being presented to the government. But reopening venues nationwide will come down to when the government decides to relax lockdown measures.
UKCA CEO Phil Clapp told Screen: "We have been in discussion with government on the safeguards needed to protect audiences and staff, and… we believe these could be in place in time for an end-June reopening.
"We are, though, aware that government will have a host of considerations when deciding on when to allow UK sites to reopen. We have no timeline on when that decision will be made."
Clapp is part of an industry-wide Screen Sector Task Force, being led by the BFI, and is working alongside FDA chief executive Andy Leyshon and Cinema First's Ian Jacob and Sharon Reid on the post-lockdown project known as "Back to the Cinema".
Screen understands it has been focusing its strategy on four key strands:
Insight and analysis: in particular tracking changing public sentiment around cinema-going;
Marketing and communications: developing a strand of messaging intended to prepare for and excite the public around cinemas reopening, as well as offering reassurance on the safeguards that cinemas will have in place to ensure their welfare, and that of staff;
Safeguarding: related to the above, developing a set of safeguarding guidelines to be observed by all UK cinemas, offering reassurance to guests and staff, as well as public authorities;
Content: the FDA is in discussion with its members on how the currently-planned release slate for the early weeks and months after reopening can be expanded and supported.
The exhibition and distribution group has been speaking with industry partners concerning the safeguarding strand on elements such as social distancing in auditoriums.
The coronavirus pandemic has seen the closure of cinemas around the world. Major UK chains including Odeon, Vue and Cineworld began closing their venues on the week beginning March 16 and all cinemas were closed by the end of March 20, following government restrictions.
UK prime minister Boris Johnson is expected to make a statement on Sunday that will begin a relaxation of lockdown measures, in line with other countries across Europe such as Ireland, which is planning to reopen cinemas on August 10.
Vue Cinemas CEO Tim Richards has said he is hopeful of reopening the chain in mid-July. Speaking with the BBC, he said Vue could be reopened in time for the launch of Christopher Nolan's highly-anticipated thriller Tenet on July 17 through Warner Bros.
Other tentpole titles still on the release calendar include Disney's live-action version of Mulan, set for a UK release on July 24, having been pushed from its original release date of March 27.
Paramount confirmed to Screen that The SpongeBob Movie: Sponge On The Run and A Quiet Place Part II are still on its summer release schedule, dated July 31 and September 4 respectively.

The UK has been one of the hardest hit by Covid-19 in Europe, recording 196,243 cases and 29,501 deaths to date.