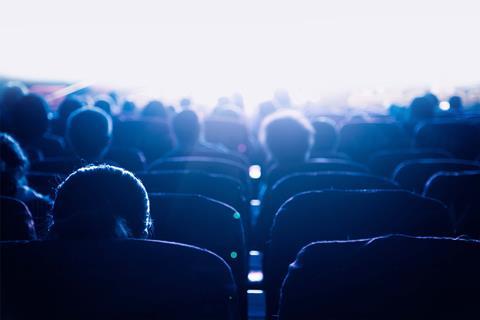 More than 200,000 free cinema tickets are to be made available in the UK, as venues prepare to reopen following months of closures as a result of the pandemic.
The National Lottery Cinema Weekend will take place from June 19-20 at more than 500 cinema sites across the UK if restrictions will be relaxed as planned from May 17. Organised in partnership with the BFI, the tickets are open to National Lottery players and can be used to watch any film screening across that weekend.
It is an expansion on two previous Cinema Days in 2018 and 2019, and marks a major increase in the 250 venues that took part in 2019, comprising multiplexes, independent and community cinemas. All venues will have committed to have safety measures in place in line with guidance for the prevention of the spread of Covid-19.
The Independent Cinema Office is the coordinating body on behalf of the BFI Film Audience Network and the central contact point for cinemas.
The initiative marks the film funding carried out by National Lottery, through the BFI, which invests more than £50m a year in UK film and has contributed to the production of more than 600 features.
During the pandemic, the BFI has provided a package of measures worth more than £5m to support the film sector including: funding for productions that have had to halt before completion; a resilience fund for festivals and exhibitors; a contribution to the Covid-19 Film and TV Emergency Relief Fund for freelancers; a sales company support fund; and funding flexibility for its partners and projects.
The BFI is also administering the Culture Recovery Fund for Independent Cinemas in England as part of the Government's £1.57 billion recovery package for arts and cultural organisations.