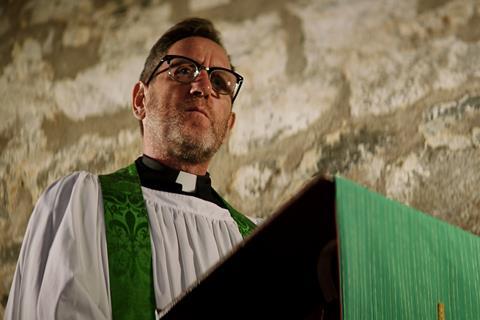 UK psychological horror Evie, co-directed by Emmerdale star Dominic Brunt and Jamie Lundy, has wrapped after shooting on locations in Yorkshire and Wales.
Produced by Paper Clip Pictures and Mitchell-Brunt Films Production, the thriller stars Holli Dempsey, best known for her roles in Ricky Gervais' Derek and After Life, alongside Michael Smiley and Jay Taylor.
The story centres on a brother and sister who reunite 20 years after being separately placed in care, following a family tragedy. But they are soon confronted by something sinister from their past.
The film shot over four weeks in Yorkshire and the Llyn Peninsula on the north-west coast of Wales. Producer is Joanne Mitchell and associate producer is Julie Foy.
It has been co-written by Brunt and Lundy, with the latter making his directorial debut, and delivery is anticipated in June.
Brunt is best known in the UK for his role in TV soap Emmerdale, in which he has starred for nearly 25 years, but has also directed genre features including horror Before Dawn and action thriller Bait.
Smiley's credits include Ben Wheatley's Kill List and Free Fire as well as crime drama Luther and Prano Bailey-Bond's Sundance and Berlinale horror Censor. Evie also stars Honey Lundy, Liam McMahon, Joanne Mitchell and Danny-Lee Brunt.
Executive producer is Lundy, whose Paper Clip Pictures financed the feature. Lundy, who previously worked as a photographer, said the shoot took place with Covid-safe protocols in place, without any cases recorded during production.