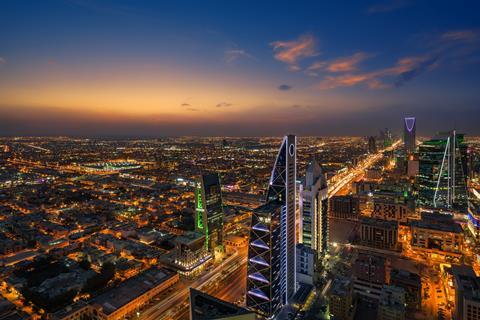 UK independent exhibitor The Light Cinemas has signed a deal to launch 15 sites in Saudi Arabia amid ongoing international controversy following the murder of Saudi journalist Jamal Khashoggi at the country's embassy in Istanbul in 2018.

The UK exhibitor is teaming with London-based consultancy firm The Big Picture to create the Saudi cinemas under the name MUVI.
The Light (as the company is known) is the first UK exhibitor to obtain a license to operate venues in Saudi Arabia, which lifted a 35-year ban on cinemas in Saudi Arabia in December 2017. It claimed it is one of only five companies to qualify for the Saudi government's operating license.
Other companies to have launched in the territory include AMC – which opened the first post-ban venue in April 2018 – and VOX Cinemas.
Keith Pullinger, co-founder of both The Light and The Big Picture, said the company had no concerns about expanding into the territory. "We look at it in terms of cinemas," Pullinger explained. The fallout from Khashoggi's murder was "for the politicians to deal with."
"Saudi Arabia represents the biggest opportunity for box office growth in the world," he said.
Vue International delayed plans to open up to 30 theatres in Saudi Arabia following the murder of Khashoggi in October 2018. The company had originally signed an 'exclusive memorandum of understanding' with Saudi hospitality firm Abdulmohsin Al Hokair Holding Group, but postponed its expansion with CEO Tim Richards telling The Guardian, "We are watching and share the concerns that others do…we don't want to make any kneejerk reactions."
Further companies to re-evaluate their plans for Saudi Arabia following Khashoggi's murder include US talent agency Endeavor, which cancelled a $400m deal with the Saudi Arabian government earlier this month.
The Light and The Big Picture are working with Saudi retail giant Fawaz Alkohair Group (FAHG) to integrate MUVI cinemas into the FAHG's Arabian Centres Malls in locations across the region, including Riyadh, Jeddah and Dammam. The proposed 15 sites are at a combination of design, planning and consultancy stages.
The Light was founded by former Cineworld director Pullinger and former Warner Village Cinemas director John Sullivan in 2007. The company has 10 sites throughout the UK, with five more projected to open in the next three years.