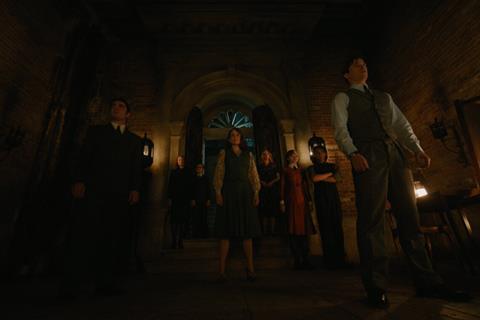 Disney's A Haunting In Venice leads a busy weekend at the UK-Ireland box office as the crime horror opens in 715 cinemas.
Kenneth Branagh's latest Agatha Christie adaptation follows the now-retired detective as he attends a séance where one of the guests ends up dead and he must solve the murder.
The director stars in the film once again as Hercule Poirot while the A-list cast also includes Michelle Yeoh, Jamie Dornan, Tina Fey and Kelly Reilly.
It is a similar number of sites as Branagh's last Christie adaptation Death On The Nile which was released in 718 locations in 2022, though Disney will be hoping to improve on that film's £1.9m opening.
Seeking Vengeance
Animated family comedy Rally Road Racers zooms into 376 locations for Vertigo. A slow-moving mammal enters a high-stakes rally car race to save his grandmother's house in Ross Venokur's film. The voice cast includes Sharon Horgan, John Cleese, J.K. Simmons, Jimmy O. Yang and Catherine Tate.
Also opening this weekend is Rise Of The Footsoldier: Vengeance in over 188 sites for Signature Entertainment. The latest in the British action series sees protagonist Tate avenge the death of his trusted footsoldier. Craig Fairbrass leads the cast with Sadie Frost, Tara Fitzgerald and Phil Davis.
Munro is opening UK drama Bolan's Shoes across 100 cinemas. Featuring the music of T-Rex, the UK film is set across 1970's Liverpool and modern day as friends come to terms with the trauma that bonded them as children.
Park Circus is re-releasing Richard Linklater's high school classic Dazed And Confused in 99 cinemas for its 30th anniversary.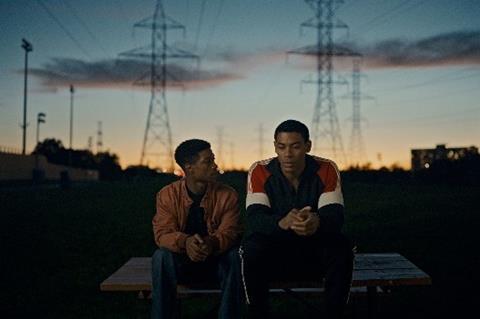 Opening in 48 sites for Curzon is Clement Virgo's Brother. Lamar Johnson and Aaron Pierre star as two sons of Caribbean immigrants exploring their identities in Toronto's early hip-hop scene. After a world premiere at Toronto in 2022, the drama went on to screen at Calgary, Göteborg, Munich and London.
Modern Films has Babak Jalali's Sundance premiere Fremont in 25 locations. The story centres around an Afghan refugee living in California as she drifts between her job and her therapy sessions and thinks about those she left behind. Other festival outings include SXSW, Karlovy Vary, Edinburgh and Deauville – picking up the jury prize at the latter.
Documentary The Nettle Dress is releasing in 22 cinemas for Dartmouth. Dylan Howitt's film follows a widowed man and textile artist who spends seven years handmaking a dress out of stinging nettles.
Venice 2022 title Love Life opens in 21 locations for BFI Distribution. Kôji Fukada's Japanese-French drama, which also screened at Toronto, Busan and Munich, centres on a woman and her husband whose lives are disrupted when her son is involved in a tragic accident and the son's father re-emerges.
Blue Finch is re-releasing Shane Meadows' Bafta-nominated drama Dead Man's Shoes into 10 cinemas. The crime thriller follows a soldier who returns home to seek revenge on the men who brutalised his mentally challenged brother.
T A P E Collective is rolling out Alice Russell's crime documentary If The Streets Were On Fire into three locations. Exploring youth violence on the streets of London, the film premiered at BFI London Film Festival.