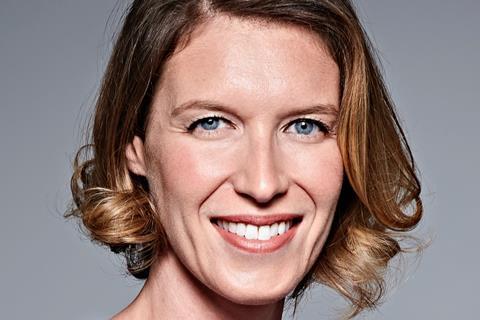 A mixture of optimism and wariness characterised a Westminster Media Forum policy panel on 'Covid-19, UK transition, and the [screen] sector's long-term outlook', held online on Tuesday, September 29
Among the more upbeat speakers was Andrew M. Smith, corporate affairs director, Pinewood Group.
"There are tremendous opportunities, even during this terrible crisis that we are going through," he suggested. "In the last 12 months, we have seen announced 5 million square feet of additional stage space coming on in the United Kingdom."
This week Pinewood started site clearance to create 30 new sound stages at a cost of £1 billion.
"That's probably about 11 additional James Bond films a year," Smith explained of the scale of new production provided by the extra sound stages.
The activity at Pinewood is being matched at studios across the UK, with high demand for space. High-profile projects currently in production in the UK include The Witcher season two, Jurassic World Dominion, The Batman, Mission Impossible 7, and War Of The Worlds season two.
"It's fragile but I am very confident that with the measures in places we can continue to get production levels back to pre-Covid," said Smith.
That optimism was only partly matched by Nicky Bentham, founder and producer at Neon Films and member of the council at film and TV producers' organisation Pact. She drew attention to the problems still facing the UK independent production sector.
She noted UK independent producers, distributors, and exhibitors are still waiting for the government's decision on how it plans to replace or match the Creative Europe funding from. which many in the creative industries have benefitted. "The [Creative Europe] fund distributed about £20 million a year to productions and creative businesses," Bentham noted, adding that the economic and cultural impact of losing this money would be "huge."
"Any reduction would make it even harder for producers to find the necessary financing," Bentham said. "Given the cost of the pandemic, this could be a key part of financing that could prevent a company from going under."
However., Bentham, who recently produced Roger Michell's Venice title The Duke, called the £500 million production restart insurance scheme "a game-changer."
"Although there are still questions to be answered, [the scheme] is a huge source of hope and encouragement," she said.
UK tax relief
Bentham floated the idea that the UK tax relief system could be "made more competitive."
"It could be a big opportunity to target those films being made in the £2m to £15m-budget range with an enhanced tax credit to increase opportunity for international exploitation," Bentham said. "I mention this budget range in particular because this is where British content creators are really in trouble."
UK "indigenous" film, Bentham continued, "is currently at risk as a sector. BFI statistics show local UK features shooting in 2019 had a UK production value of £174.5m, down from £319m in 2018 and the lowest of the decade."
The producer noted that by supporting indigenous production, you "support the whole sector, not just by creating much-needed employment but also by developing and nurturing diverse British talent."
"Independent film is a valuable talent incubator," she continued. "John Boyega and Florence Pugh didn't start their careers in Star Wars or Marvel films. They developed their talents in independent British films, as did the majority of our world-beating creative and technical crews behind the camera."
As Bentham noted, it is just over two years since the Commission on UK Independent Film, chaired by Zygi Kamasa, made its 2018 report.
"Pact now calls on government and the BFI to follow up on the Commission's nine proposals and to go further," she said. "We would love to hear more about what the progress has been as it has been just over two years since the proposals were made and we've yet to see anything substantial announced."
Providing an international perspective, Stan McCoy, president and managing director, Motion Picture Association EMEA, warned "of potential regulatory challenges to sector recovery" as the UK and Europe reboot their industries post-lockdown.
One such challenge is "the continued focus on geo-blocking at the European policy level. Of course, the European Union is the number one export market for UK entertainment," McCoy said.
He also drew attention to the continuing problem of film piracy, while noting that some of the more alarmist reports about piracy trebling during lockdown were overstated.
"It's true we had a big surge in piracy in the first two months of the lockdown…but, at the same time, you also saw a surge in legitimate consumption. Those trends have both levelled off," said McCoy.
Bouncing back
Representing exhibitors, Toby Bradon, general manager, Vue UK, spoke about the continuing potency of the cinema going experience.
"Covid has certainly a challenging few months for the cinema exhibitors but we are bouncing back," Bradon claimed. "We've also used the time during lockdown to invest in the customer experience through major refurbishment. With support from government, landlords, and our studio partners, we've been able to safeguard our business, looking after our nearly five thousand UK staff and re-opening all 87 of our cinemas with tried and tested safety protocols in place."
Cinemagoing, he continued, is "an inherently safe leisure activity in the current environment. With reserve seating to ensure social distancing, reduced touchpoints, tight capacity management, and use of face coverings and control of customers flow in foyers supported by our specially trained staff, we can continue to deliver the big screen experience while ensuring minimal contact with others."
Seetha Kumar, chief executive, ScreenSkills, spoke about the importance of "access to talent across the value chain" and how this was as important to the strength of the industry as tax credits or physical infrastructure.
"The boom pre-Covid was due in part to our creativity and fantastic talent," Kumar said. "That creativity has been coming into its own during the pandemic. Remote working is forcing creative, technological solutions that will become the new normal."
However, she also noted that, for the freelance workforce, the impact of Covid-19 had been devastating. "Jobs disappeared overnight. Our challenge at ScreenSkills has been how to sustain and support this largely freelance, fragmented workforce so we continue to be a destination of choice for international productions with ready access to skilled behind the camera talent."
"On a sobering note, Covid highlighted inherent challenges and behaviours that everyone in the industry agrees needs to change. We are not as inclusive as we need to be. We need to professionalise how we achieve progression and retention," Kumar added of the need to strengthen links between industry and higher education institutions. "We really need clear pathways. This is important given the project-based nature of work and our need to build a truly inclusive workforce to aid recovery but also to retain our place in the global eco-system."