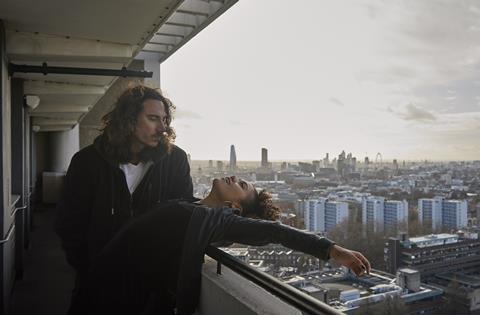 Filming has commenced in London on thriller 7 Keys, the feature debut of UK director Joy Wilkinson, a Screen Star of Tomorrow in 2015.
Screen can also reveal a first-look image of the film.
It stars Emma McDonald (who also plays the lead in Campbell X's upcoming BFI-backed feature Low Rider) alongside 1917 actor Billy Postlethwaite as Lena and Daniel. Together they go on a wild weekend across London with keys to all the places Daniel used to live, however their risky fantasy soon is hit with a deadly threat.
The title is produced by Cassandra Sigsgaard of Jeva Films, the London-based outfit behind The Tutor and Nina Forever, plus Boxing Day co-producer Dylan Rees of the newly-established 4 8 Fourteen Films.
Further cast includes Andrew Scarborough, Kaylen Luke, Amit Shah, Joey Akubeze, Jane Goddard and Jemma Moore.
"7 Keys is a pulsing thriller about a romance that goes wrong and a portrait of the city today," Wilkinson said. "It's a story for our world obsessed with dating apps and property porn, a generation trying to make a connection and find their corner of the capital, while the gap between the haves and have-nots continues to grow.
"I'm excited to bring some fresh blood to the [thriller] genre," the filmmaker added, "with character-driven, sensual suspense and a single mum protagonist who has depth, flaws and surprises for us."
Wilkinson is a two-time Brit List nominee who has written for TV and the stage, with credits including Doctor Who and play The Sweet Science Of Bruising.