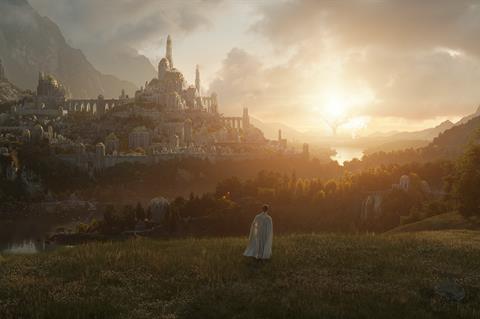 The British Film Commission (BFC) has given its response to today's news that the second series of Amazon Studios' The Lord Of The Rings series will shoot in the UK.
BFC chief executive Adrian Wootton only learned about the decision this week but expressed his full confidence in the UK's ability to host a project of this scale.
"[Amazon] have talked to us about The Lord Of The Rings for a very long time before they decided to go to New Zealand [for the first series]… They were aware because of their contact with us what the UK offers in terms of space, locations, etc," he said.
"It is logical that when they had to relocate the production, we [in the UK] ended up being the first port of call," he continued. "They know how good it is to work here. They know about the skills, the talent, the locations, the support they get from the BFC, the nations and regions."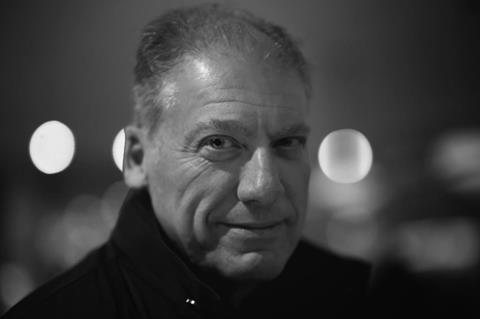 The first series brought in around NZ$650m ($455m) and employed 2000 people in New Zealand. The second series should have just as big an impact in the UK.
The question now is where in the UK Amazon plans to shoot The Lord Of The Rings.
"There isn't as far as I am aware any announcement of a purpose-built Amazon studio," Wootton said, discounting reports that appeared this morning suggesting that Amazon has a UK base secured.
An Amazon spokesperson also refuted suggestions of a new, purpose-built studio to Screen.
Whether Lord Of The Rings will be partly based in Scotland is yet to be confirmed but Amazon has been putting down roots in the country since 2016 when it launched its first UK-produced series The Grand Tour.
It has been rapidly expanding its UK production presence with drama and comedy originals, and is shooting projects at First Stage Studios in Scotland, The Bottle Yard Studios in Bristol, Farnborough Film Studios in Hampshire, and in and around London.
New Amazon Original thriller series The Rig, which is produced by Banijay-owned Wild Mercury Productions and directed by John Strickland, has been shooting at First Stage Studios in Edinburgh and is now in post. The second series of Neil Gaiman's Good Omens is also in preparation at First Stage.
Other Amazon UK originals in production include BBC collaboration Chloe at Bottle Yard; Jez Butterworth comedy series Mammals starring James Corden and produced by Street Hassle, Fulwell 73 and Vertigo Films; and thriller series The Devil's Hour which is produced by Sherlock outfit Hartswood Films and is shooting in London and at Farnborough Studios.
Looking ahead to eventual studio and location plans for The Lord Of The Rings, Wootton said, "I am sure my colleagues in Screen Scotland and Wales and Northern Ireland will be doing everything they can to try to entice them [Amazon] up there, and we will support their efforts."
The UK is in the midst of a studio building boom with new facilities being built at Broxbourne and at Dagenham, both in Essex, among other locations.
"There will be a number of studios that are in development that will either be bidding themselves or being approached to house things like Lord Of The Rings," Wootton added. "There is a lot of new studio space, something like a couple million square feet, coming in stream. I am sure that a number of those companies will be talking to Amazon about hosting Lord Of The Rings."
In recent months, there has been intense pressure on crews and equipment as the US studios and streaming giants having been shooting multiple films and TV projects in the UK.
"We are definitely needing to train a lot of people quickly. I am saying it very loudly," Wootton noted. "We can't be complacent about skills. We are going to need more people in the workplace – but everybody is absolutely focused on it."
New Zealand fall-out
While the UK screen sector is celebrating the capture of such a prestigious, high-profile project, New Zealand has been left to lick its wounds.
New Zealand Film Commission (NZFC) CEO David Strong said New Zealand's international reputation continues to attract global interest, in spite of Amazon's decision to move Lord Of The Rings elsewhere.
"We're an easy country to do business in and New Zealanders have a reputation for being highly skilled, innovative and creative. Our locations are legendary, and we have competitive incentives and infrastructure. This coupled with the government's management of the Covid-19 pandemic positions us as an attractive partner for international productions."
Strong paid tribute to the New Zealand cast and crew who worked on the series. "It's a shame and I feel for everyone who has put their hearts into this production. Season two was expected to begin later in 2022, so our role now is to work hard to keep the Kiwi screen sector employed," he said.
Amazon Studios confirmed that post-production on season one will continue in New Zealand through to June 2022 and that they will continue to explore and invest in New Zealand.
Pre-production on the second series of The Lord Of The Rings will start in the UK in early 2022.