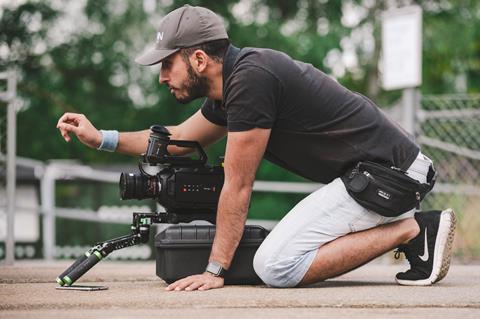 The UK's Film and TV Charity has launched a package of resources for freelancers in a bid to tackle the mental health challenges facing industry workers.
The Freelancer Wellbeing Hub comprises a range of educational tools and resources, which have been developed as part of the charity's year-long 'Let's Reset' campaign to improve mental health across the screen sectors.
The first tools to be made available on the hub include a one-minute quiz to identify signs of stress and point individuals to relevant support, and a new short film that aims to help freelancers spot common sources of stress.
A directory of common industry risk factors for freelancers will also be made available at launch, with advice on developing strategies to manage elements such as building a support network and managing difficult conversations.
The suite of new self-help tools have been developed in response to the charity's Looking Glass Survey, which identified that a lack of accessible support was a key contributor to the poor mental health and wellbeing that many working behind the scenes in film, TV and cinema have experienced.
The problem was shown to be more acute for freelancers, who make up more than 50% of the industry's workforce but often cite the lack of support available to them.
The charity will expand the digital hub in the coming months to include more resources relating to freelancers' needs as identified by the charity's research, with specific support for financial concerns, advice on connecting with others and how to stay well when not working.
Lucy Powell, the Film and TV Charity's community support lead, said: "Working as a freelancer in our industry can be incredibly challenging, with a range of factors from long hours to loneliness and little formal support all taking their toll.
"Our Let's Reset campaign is about demonstrating that everyone has a role to play in supporting themselves and those working for them… This new resource is a key part of the programme we developed in response to our research, helping to make sure that individuals feel that the difficulties they are encountering are being seen, and ensuring that everyone can find clear support and guidance."
The Freelancer Wellbeing Hub and all of the charity's support services can be accessed here.