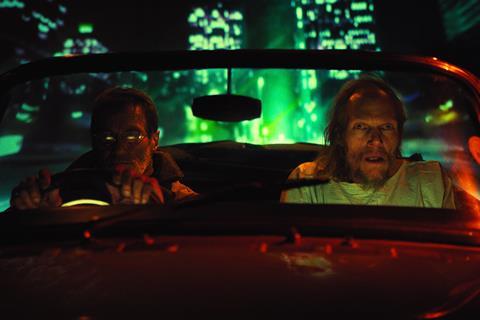 UK genre film festival Grimmfest is moving online this year due to the Covid-19 crisis and has revealed the first raft of titles for its 2020 edition.
The festival usually takes place in Manchester over four days in October but will be hosted virtually this year from October 7-11, including premieres, shorts, Q&As and panels.
The programme will comprise around 20 features and two short film showcases, while horror writer-director Mick Garris (Sleepwalkers, The Stand) will receive the festival's lifetime achievement award.
Titles include the European premieres of Revenge Ride, starring The Walking Dead's Pollyana MacIntosh; Erik Bloomquist's vampire horror Ten Minutes To Midnight; and Robert Woods' black comedy An Ideal Host. The virtual festival will also host the world premiere of Charlie Steeds' Death Ranch, a horror thriller inspired by 1970s grindhouse and blaxploitation cinema.
UK premieres include fracking horror Unearth, starring Adrienne Barbeau (The Fog); Jose Luis Montesinos' Ropes; Ryan Kruger's Fried Barry; B. Harrison Smith's The Special; and Alejandro Ibáñez Nauta's Urubu.
Grimmfest has teamed with virtual cinema firm Eventive to host the festival, which will geo-block titles in the UK and broadcast both live streamed Q&As and pre-recorded interviews across the four days.
The festival plans to host its next live event at Manchester's Odeon Great Northern in spring 2021.
Grimmfest previously launched a streaming platform in the first weeks of lockdown, offering horror films and shorts for free following the closure of cinemas nationwide.