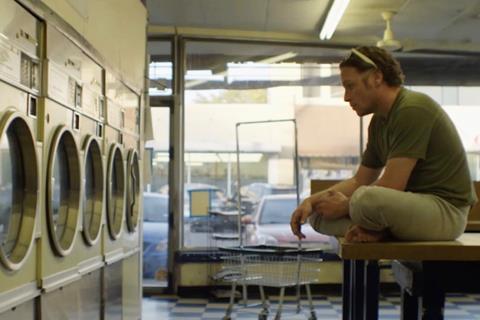 US outfit Uncork'd Entertainment has swooped to take North American rights to Travis Mathews' dark revenge thriller Discreet (which screens tonight, 20 October, at NewFest in New York.)
The deal, negotiated with Berlin-based sales outfit M-Appeal, follows on from the sale of the film earlier this year to Benelux genre specialists, Zeno Pictures.
Uncork'd is planning to release Discreet in Los Angeles and other cities in late 2018, once its festival run is over.
Discreet was a world premiere earlier this year in the Berlinale Panorama. Director Mathews (who co-directed Interior. Leather Bar with James Franco) headed this year's jury for the Queer Palm in Cannes.
Since the Berlin premiere, the film has screened at many festivals including Guadalajara, Off Camera, Raindance, Rio de Janeiro, and San Francisco.
In the film, a drifter comes back home after years in hiding and learns that the man who abused him when he was a child is still alive.
"Uncork'd Entertainment is proud and excited to be working with visionary queer director Travis Mathews on the release of Discreet, this striking and mysterious film (which) will stay with you well after the end credits," Keith Leopard, head of Uncork'd Entertainment, told ScreenDaily.
"Uncork'd really values the intersection of art film and horror film. They're a good fit for our dark genre film and we couldn't be happier to be working with them," Travis Mathews commented.
Uncork'd Entertainment was founded in July, 2012 by Leopard, a Home Entertainment industry veteran, and is active not just in theatrical releasing but in digital media physical home entertainment, aggregation, TV and foreign sales.