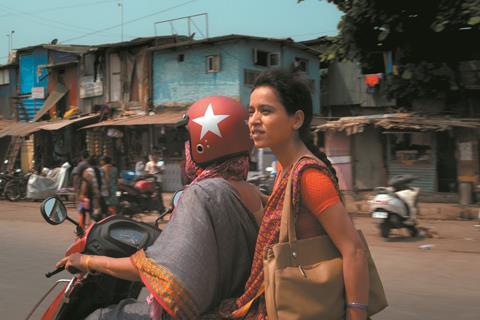 UPDATES: On Monday, March 16, the India Motion Picture Producers' Association called for all film, TV, advertising and web series production to be suspended across the country from March 19-31. The industry body also suggested that all Indian film crews shooting overseas should return to India within the next three days.
Meanwhile, the state of Maharashtra is the latest to shutter cinemas, with the order applying to five major cities across the state, including Mumbai.
As of Tuesday, March 17, India had reported 119 infections and two deaths.
The FICCI Frames trade show and conference, scheduled to take place at the Grand Hyatt Hotel in Mumbai from March 18-20, has been postponed due to concerns over the rapidly spreading COVID-19 Coronavirus.
"In view of public health concerns and the recent advisory of the Ministry of Health & Family Welfare, which has strongly recommended to avoid mass gatherings, FICCI has decided to postpone FICCI Frames 2020," said the organisers in a statement, adding that they would announce new dates for the event soon.
India has suspended visas for all foreign visitors, effective today (Friday, March 13) until April 15, including all people classified as OCIs (overseas citizen of India). The country has also mandated a 14-day quarantine for all Indian citizens returning home to India from seven countries – China, Italy, Iran, South Korea, Spain, France and Germany.
Organised by the Federation of Indian Chambers of Commerce & Industry (FICCI), FICCI Frames is India's biggest international conference for the media and entertainment industries, covering film, television, digital entertainment, animation, gaming and visual effects. It usually draws around 2,000 Indian and 800 foreign delegates. Event organisers had already announced that a planned delegation from Italy would be cancelling their attendance at the event.
As of Friday, March 13, India had reported 73 cases of infection of the COVID-19 coronavirus and one death.
Meanwhile, some individual Indian states have started closing cinemas in response to the virus. On Tuesday, the chief minister of the state of Kerala, Pinarayi Vijayan, and the Kerala Film Producers' Association called for cinemas to be closed. The national capital region of Delhi and the north Indian region of Jammu and Kashmir have also closed cinemas until March 31.
The releases of several films have also been postponed, including Rohena Gera's Sir, which premiered in Cannes Critics Week in 2018, South Indian epic Marakkar: Lion Of Arabian Sea, starring Mohanlal, and Hindi-language action film Sooryavanshi, starring Akshay Kumar and Katrina Kaif.