As organisers at the conference prepare to kick off in Las Vegas on Monday, it emerged that the tentpole's Liam Hemsworth, Jeff Goldblum, Bill Pullman, Maika Monroe, Jessie Usher, Sela Ward, Vivica A. Fox and Brent Spiner will receive the CinemaCon Ensemble Of The Universe Award.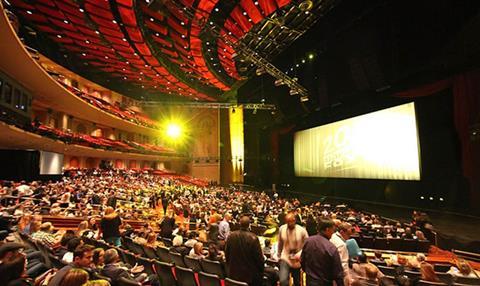 The Independence Day: Resurgence cast will collect the honour on April 14 on the last day of the convention, which starts on April 11. The film is set to open through Fox on June 24.
Oscar-winning cinematographer Emmaunuel Lubezki will join his Gravity collaborator Alfonso Cuarón in the Tribeca Talks: Directors Series session at the Tribeca Film Festival on April 20. Festival organisers also announced on Friday that multimedia installation the bomb will close the event on April 23. Top brass have also programmed the Tribeca Talks: Unscripted & Immersive @ Samsung 837 sessions from April 14-16 and 18, while a free screening of Ghostbusters has been scheduled for April 13.
Disney has dated The Queen Of Katwe to open in limited release on September 23 and expand the following week.