Miami Dade College will continue its partnership with the tech giant on March 4-5 during the 2017 Miami Film Festival.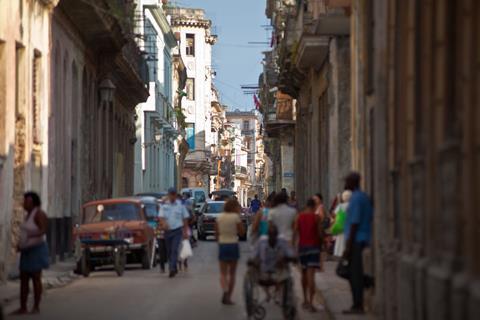 The Google Seminar Series on gender and racial gaps in film and tech will comprise discussions with women filmmakers and producers about solutions for gender and racial bias in the film and technology world.
Highlights are expected to include appearances by actress Sarah Gadon; Tilane Jones, executive director at ARRAY distribution collaborative; and writer and podcaster Rebecca Theodore-Vachon
The festival will also showcase 15 films directed by women, which include Jeri Rice's Cuban embargo documentary Embargo (US, pictured); Luz Ruciello's drama A Concrete Cinema (Un Cine En Concreto, Argentina); and Alankrita Shrivastava's Lipstick Under My Burkha (Lipstick Waale Sapne, India).
The 34th annual Miami Film Festival will run from March 3-12, 2017.
LeBron James and Maverick Carter's SpringHill Entertainment and Antoine Fuqua's Fuqua Films have begun production on an untitled HBO documentary about the life and career of Muhammad Ali. The film will explore Ali's greatest triumphs and comebacks and is being produced with full participation of the Ali family estate. Fuqua directs.
La La Land has won the Capri, Hollywood Award for best score of the year after previously being announced as recipient of the best ensemble acting award. Honours will be handed out at the 21st festival in Italy on December 30. The festival runs from December 27-January 2.