Plus: Telefilm Canada announces 12 CFFF productions; and Arielle Boisvert on the rise at Brightlight Entertainment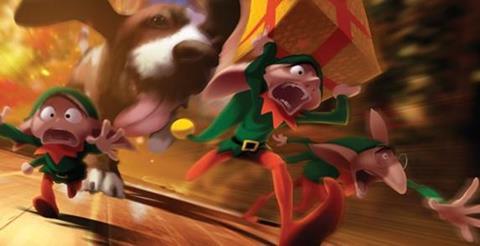 ZAG has joined forces with Chris Columbus' 1492 Pictures and Ocean Blue Entertainment on the live-action-animation hybrid 12/24.
Matt Lieberman wrote the screenplay from an original idea by David Guggenheim, who will produce with Madhouse Entertainment. Columbus, Michael Barnathan and Mark Radcliffe will produce for 1492 Pictures.
12/24 (pictured) follows two brothers who try to prove the existence of Father Christmas and set an elaborate trap on Christmas Eve.
Telefilm Canada has raised more than C$8m (USD 5.9m) to produce 12 english-language films through its Canada Feature Film Fund (CFFF), writes Angela Lee. The films are: Martine Blue's Hunting Pignut; Aising Walsh's Maudie; Bruce McDonald's nineteenseventysomething; Jay Baruchel's Goon: Last Of The Enforcers; Nathan Morlando's Mean Dreams; Barnet Bain's Milton's Secret; Erik Canuel's Operation Insanity; Joey Klein's The Other Half; Jeremy Torrie's Juliana And The Medicine Fish; Hakan Sahin's Loneliness Of A Sewer Trucker; Tyson Caron's Lovesick; and Jason James' Entanglement.
Vancouver's Brightlight Pictures has named Arielle Boisvert director of production and development. Boisvert previously served as executive assistant to Brightlight president Shawn Williamson and served as co-producer on Anne Hathaway starrer Colossal and Little Pink House with Catherine Keener.