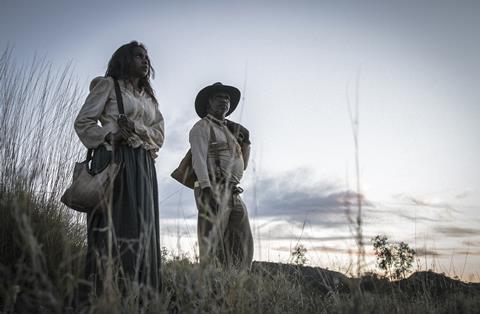 Thunderbird Releasing has struck a deal with Memento Films International for UK rights to Warwick Thornton's Venice and Toronto hit Sweet Country.
The director's well-received follow-up to Cannes Camera d'Or winner Samson And Delilah (2009) won the Platform award at Toronto and the grand jury prize at Venice ahead of its London Film Festival berth. It also topped Screen's critics jury grid in Toronto.
Bryan Brown, Sam Neill and Hamilton Morris headline the hard-hitting 1920's western about an aboriginal man tried for murder in outback Australia.
Writers are Steven McGregor and David Tranter. Producers are David Jowsey and Greer Simpkin.
Thunderbird is lining up an early 2018 release.
Thunderbird's upcoming slate includes Charles Dickens story The Man Who Invented Christmas, starring Dan Stevens, Jonathan Pryce and Christopher Plummner; Imogen Poots drama Mobile Homes; Michel Hazanavicius's Cannes title about Jean Luc Godard, Redoubtable; and Virginia Woolf story Vita And Virginia, set to star Gemma Arterton and Elizabeth Debicki.