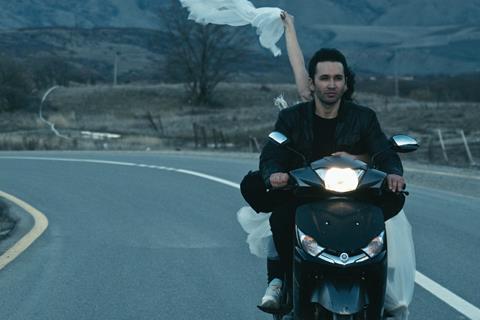 Berlin-based Pluto Film has picked up world sales on Hilal Baydarov's In Between Dying, which will receive its world premiere in competition at the 77th Venice Film Festival in September.
In Between Dying tells the love story of Davud, a young man trying to find his "real" family, who completes his life cycle in a single day. When he does find love, it's in the place he has always lived. But it may be too late.
Baydarov, a former student of Béla Tarr's Sarajevo-based film.factory, also wrote In Between Dying, and produced with Elshan Abbasov (Hills Without Names).
Joslyn Barnes (Capernaum, Hale County This Morning This Evening, Strong Island) co-produced for Louverture Films, and Cannes best director winner and Venice Golden Lion nominee Carlos Reygadas (Post Tenebras Lux, Our Time, Silent Light) co-produced for Splendor Omnia Studios. Danny Glover also served as executive producer for Louverture Films.
"Hilal is an exceptional talent and we were struck by the poetry of In Between Dying and his uncompromising approach to filmmaking," said Manola Novelli, head of sales at Pluto Film. "In spite of his young age, he is such a brave and determined screenwriter and director with a very strong and personal idea of cinema and we are honoured to have his film in our line-up. We are very excited to present this special film in competition in Venice in this very special year."
Reygadas added, "[Baydarov] sent me his films and I found them to be so rooted in a tradition of cinema that is today an endangered species – and at the same time so mystical. I felt grateful for the depth and the originality of this vision and thought I would be lucky if I could contribute in any way to Hilal's possibilities of making more films."
Christian Mungiu, a friend and supporter of the director, added, "[Watching In Between Dying] it's like a veil was pulled from his eyes – and mine. Landscape, atmosphere, light, essentialisation, a meditation on the state of the world coming not from reason, narration, words, but from empathy, intuition, senses.
"You feel while watching In Between Dying how time flows, how relevant are the irrelevant moments of life – each of them bringing us closer to the end, through this unbearable paradise called life."