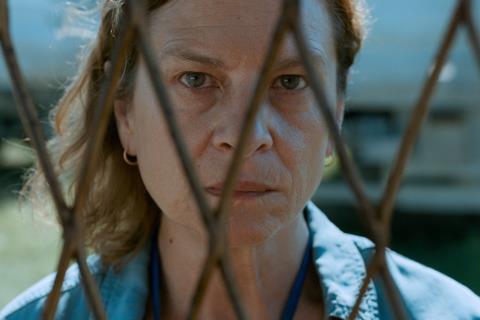 Curzon has snapped up UK and Ireland rights to Jasmila Zbanic's Quo Vadis, Aida? from Paris-based Indie Sales. The film is Bosnia and Herzegovina's submission for the best international feature film award at the 2021 Oscars.
The historical drama will be released theatrically and on digital platform Curzon Home Cinema on January 22, 2021.
Set in the Bosnian summer of 1995, the film follows a United Nations translator, played by Jasna Duricic, who tries to save her husband and two sons after the Serbian army takes over the town of Srebrenica and begins the ethnic cleansing of its Bosniak population.
The film debuted in competition at Venice and was also screened at Toronto. Earlier this month, it won the top prize at Egypt's El Gouna Film Festival as well as the best actress prize for Duricic
Sarajevo-born writer-director Zbanic previously saw her 2006 feature Grbavica: The Land of My Dreams submitted for the Oscar, after winning the Berlinale's Golden Bear, but it was not shortlisted.
Curzon Artificial Eye managing director Louisa Dent described Quo Vadis, Aida? as "precise and devastating filmmaking".
"Jasmila Zbanic has managed to give us both the historical detail and the emotional tragedy of the Srebrenica Massacre through her clear-eyed and astute direction," said Dent.
Developed at the eQuinoxe Europe script development lab, Quo Vadis, Aida? is produced by Zbanic and Damir Ibrahimovic for their Sarajevo-based Deblokada in co-production with Austria's coop99 filmproduktion, Romania's Digital Cube, the Netherlands' N279, Germany's Razor Film, Poland's Extreme Emotions, France's Indie Prod, Norway's Torden Film, Turkey's TRT, ZDF ARTE, ORF and BHRT.