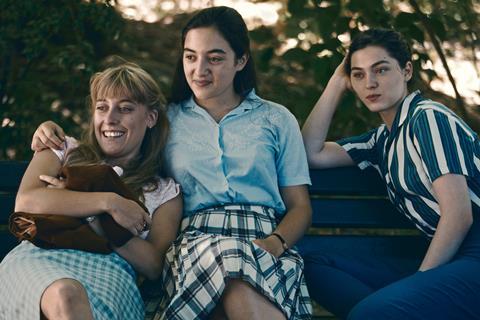 Picturehouse Entertainment has acquired UK-Ireland distribution rights to Audrey Diwan's Happening, which won the Golden Lion at Venice Film Festival this weekend.
The film was acquired from sales agent Wild Bunch International; a theatrical release date for the film will be announced in due course.
Based on Annie Ernaux's autobiographical novel, Happening centres on a young student in France in 1963 (played by Anamaria Vartolomei), whose pregnancy threatens her studies and therefore her escape from the constraints of her social background.
It is French director Diwan's second feature film, after 2019 drama Losing It. Anamaria Vartolomei leads the Happening cast.
Clare Binns, joint managing director of Picturehouse Entertainment described the film as "a deserved winner of the Golden Lion in a very strong year for the Venice Film Festival", while Eva Diederix, head of sales at Wild Bunch International said: "The contained anger of Audrey Diwan in this film and the magnetic Vartolomei are forever sacred. It is a necessary film, that leaves you glued to the screen."
Diederix also said that Picturehouse first expressed an interest in acquiring the film after its first Venice screening, before it won the Golden Lion.
Saturday's Venice awards ceremony marked the second consecutive year the best film prize was won by a female-directed film; with women also taking the best director (Jane Campion for The Power of the Dog) and best screenplay (Maggie Gyllenhaal for The Lost Daughter) prizes.