Ahead of its premiere in the Horizons Competition at the Venice Film Festival, The Man Who Surprised Everyone has been boarded for world sales by Berlin-based Pluto Film.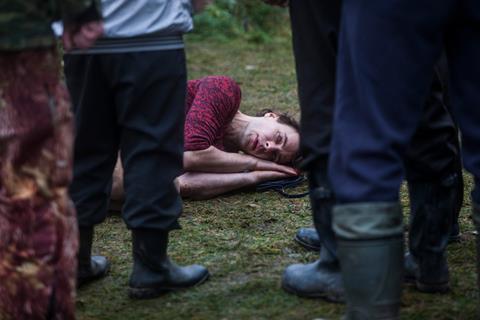 Directed by Natasha Merkulova and Aleksey Chupov, the feature follows a fearless state forest guard in Siberia. One day, he finds out he only has two months to live, and decides to make a desperate attempt to trick death by taking the identity of a woman. It stars Evgeniy Tsiganov and Natalya Kudryashowa.
The project was produced by Katia Filipova, from Russia's Pan Atlantic Studio, alongside co-producers Katrin Kissa from Estonia's Homeless Bob Production, Alexander Rodnyansky from Russia' Non-Stop Production, and Guillaume de Seille, from France's Arizona Productions.
The directors commented that the film is "a parable about the resistance of the ordinary Russian man to death" and that it is "based on the personal memories of the director Natasha Merkulova, her Siberian childhood, the village in which she grew up, the people who surrounded her, and the legends that were told in those places".
The film received Eurimages backing last year and also participated in the 2018 Hong Kong Asia Film Financing Forum.
During Venice, Pluto will also be handling sales on Andreas Goldstein's Adam & Evelyn, which will premiere in Critics' Week. Set in East Germany in 1989, the film follows a waitress and a tailor who are planning a vacation together when the former finds out that her partner is cheating on her, subsequently deciding to leave for the holiday on her own.