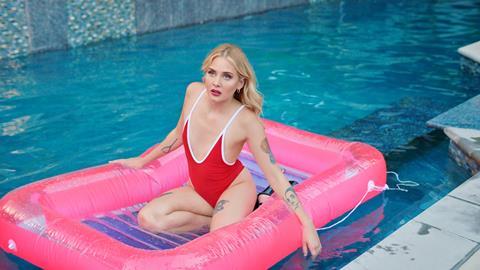 Paris-based sales company Versatile has unveiled a round of fresh deals on Swedish director Ninja Thyberg's exploration of gender and power in the adult film industry Pleasure, which recently premiered at Sundance.
It has sold to France (The Jokers), Germany and Austria (Weltkino), Spain (Karma Films), Switzerland (Xenix), Canada (MK2 Mile End), Poland (Mayfly), South Korea (KTH) and Taiwan (Moviecloud).
Latin America, Australia/New Zealand and Japan are currently under negotiation. Previously announced deals include to A24 for the US and Mubi for the UK, Italy and Turkey.
As well as debuting in Sundance's World Cinema Dramatic Competition, the film was also feted with the Cannes 2020 special label last year.
Sofia Kappel stars in the film as a young Swedish woman who moves from Sweden to Los Angeles to break into the porn world there.
It is Thyberg's debut feature after some 20 shorts. She spent six years developing and making the film, immersing herself in the LA adult film scene for her research.
It is produced by Erik Hemmendorff at Goteborg-based Plattform's Produktion and Eliza Jones and Markus Walta at Grand Slam Film in Stockholm.