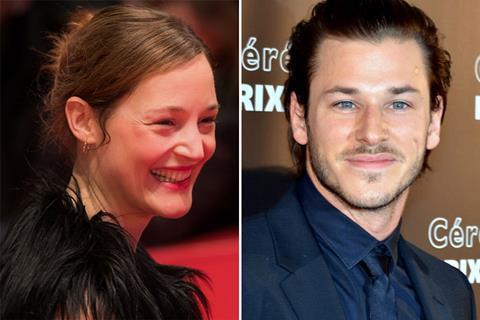 Les Films du Losange has boarded sales and distribution on director Patric Chiha's French-language adaptation of the Henry James novella The Beast In The Jungle (La Bête Dans La Jungle).
Chiha's contemporary re-telling of James' cautionary tale about a man who withdraws from life as he awaits an imagined, future catastrophic event is due to shoot this winter for delivery in 2020.
French actor Gaspard Ulliel has signed on to play the tale's protagonist opposite Luxembourgian actress Vicky Krieps as the woman who loves him and also gives up her life for his futile wait.
It will be Chiha's fourth feature after the drama Domain, starring Beatrice Dalle as a brilliant but troubled woman who fascinates her teenage nephew, and Boys Like Us, about three gay Parisian friends on a life-changing hiking trip in Austria.
His last feature was the documentary Brothers Of The Night, about young Bulgarian Roma boys who sell their bodies in Vienna, which played in Berlin's Panorama line-up in 2016.
The production reunites Chiha with producer Charlotte Vincent at Paris-based Aurora Films, who produced both his fiction features.
The official synopsis for the project - describing the tale as "vertiginous huis clos" suggests the filmmaker is planning a very loose adaptation.
The novella's original setting of early 20th century London will be transposed to an enormous nightclub with the timeframe spanning 1979 to 2004, from the disco to techno era.
Historic French film company Les Films du Losange will commence international pre-sales on the production in Cannes and has also taken French distribution rights.
Other upcoming titles on its sales slate include François Armanet's documentary Oh Les Filles, starring Charlotte Gainsbourg, Vanessa Paradis, Françoise Hardy and many others, about French females rock stars, as well as The Audition by Ina Weisse, Wonders In the Suburbs by Jeanne Balibar and Particles by Blaise Harrison.